Logan Paul's 'suicide video' punishment 'must fit the crime'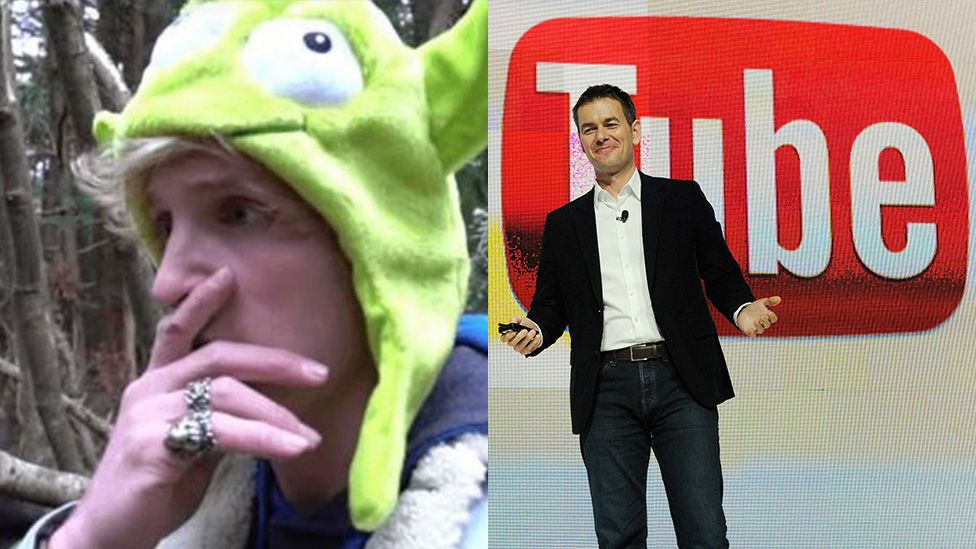 YouTube says Logan Paul's "punishment must fit the crime" over a controversial vlog he uploaded onto the platform.
Logan was criticised for joking about a dead body he had found in a Japanese forest known for suicides.
Speaking exclusively to Newsbeat, YouTube's chief business officer says the case was "borderline".
It took 10 days for YouTube to admit the video shouldn't have been published.
Although the platform had earlier said it "prohibits violent or gory content posted in a shocking, sensational or disrespectful manner."
Logan removed the video two days after it had been put up, but by then it had been viewed more than five million times.
"We were trying to determine the right course of action, which is what took the time. And we decided that the video should come down," chief business officer Robert Kyncl told Newsbeat.
YouTube was heavily criticised for featuring the video on its front page for 48 hours before doing anything about it.
Kyncl says he understands the criticism.
"It was a borderline case in many different ways and it took us a while to work through it.
"We should have responded faster, but sometimes in these borderline cases it takes a bit longer to get to those decisions and that was the case here."
Logan Paul has apologised for the video and thinks that he deserves a second chance.
Kyncl doesn't necessarily agree.
"I'm not sure I would say it exactly that way - but I think you always want to make sure the punishment fits the crime.
"This is a very evolving ecosystem - so many times we face new things so we keep on evolving those very rapidly.
"You have to realise that many YouTube stars are young, they are very popular, they have large teams around them and we're all twice their age.
"It's easier and quicker for us to make decisions than it is for them.
"And it is our job to work with our creator community to make sure that they are consistently making the right decisions."
With 400 hours of video uploaded to the website every minute, YouTube has a lot to monitor.
"I think every time you grow larger and larger you always assume more responsibility," says Kyncl.
"We take all this very seriously - it's our top priority and it has been for the past year."
Kyncl says without technology YouTube couldn't deal with the volume of videos the site hosts.
"Algorithms have done the job of 180,000 people working 40 hours a week, dealing with controversial content.
"Then our people, whether that's our community vloggers or our employees, work through context which is harder for machines to discern."