Young Muslims speak about Finsbury Park mosque attack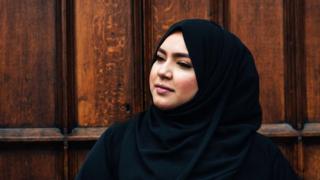 "Justice has been done," says 17-year-old Hana.
She's giving her reaction to Darren Osborne being jailed for life for driving a van into a group of Muslims near a north London mosque, killing 51-year-old Makram Ali.
"We're just relieved that it's finally over, and the family's at least able to get justice," Hana, from Finsbury Park, adds.
"The whole community is low, they're kind of grieving over it."
The sentencing was announced just before prayers started at Finsbury Park mosque on Friday.
In an announcement to worshippers, its trustee Khaled Omar said the community must react with "relief but not happiness".
He asked them to think of Mr Ali's family as well as the family of Mr Osborne, who he said must be suffering too.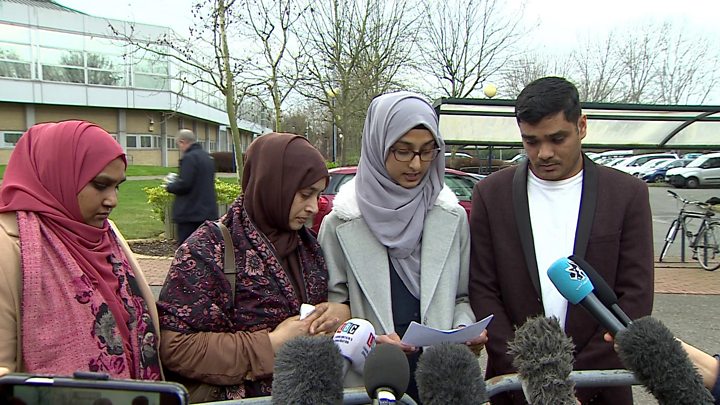 "Our thoughts now are with the victims who've lost dear ones, and those who were injured," he told Newsbeat.
"We're totally focused now on trying to help them rebuild their life. We know that this is a scar that will stay with them forever."
Nine people were also injured in the attack.
"It's something you can't forget, and it's definitely affected the area," said Merium Bhuiyan, who attends the mosque.
"People were a lot more concerned in terms of going out after the attack.
"We had a few incidents of Islamophobia, like women having their headscarves ripped off and feeling uncomfortable and unsafe, especially on public transport," she says.
The 30-year-old says local police have worked with the community to try and make them feel safer.
"The message of hope and positivity that's come out of it is that people have come together. There's been a stronger sense of community."
30-year-old Ibrahim agrees: "The fact that he's been sentenced to prison shows us that our voice has been heard.
"If, God forbid, anything like that happened again, we stand together."
Listen to Newsbeat live at 12:45 and 17:45 every weekday on BBC Radio 1 and 1Xtra - if you miss us you can listen back here