Liam Gallagher forces Parklife festival to ban potato peelers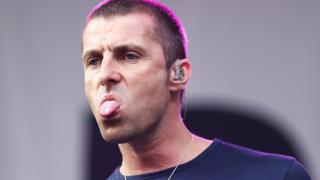 The rock and roll potato feud just got serious.
Parklife festival in Manchester has banned potato peelers after being swamped with requests following the announcement of Liam Gallagher as a headliner.
This goes back to Liam asking fans to "peel some spuds" at a gig last year after brother Noel's appearance on Jools Holland.
It was a dig at the decision by Noel to have one of his band play the scissors.
Liam's referred to his brother as a "potato" on a number of occasions.
So after seeing the performance with scissors, there was only one natural response.
Clearly, the offer is proving too tempting.
Speaking to the Manchester Evening News, Parklife founder Sacha Lord-Marchionne said they'd been "blown away at how many people have asked to bring in potato peelers for Liam's main stage performance".
And let's not forget, they're sharp implements which is not ideal in a crowded situation.
"In case you're wondering - the answer is most definitely no," said Sacha.
The ban seems like the sensible option. Imagine if you had tens of thousands of people all doing the same as this man.
Parklife is now in its ninth year and is one of the biggest metropolitan festivals in the UK.
This will be Liam's first performance but he's played at the Heaton Park venue a number of times with Oasis.
Other headliners at the June event include The xx, Skepta and N.E.R.D.
Listen to Newsbeat live at 12:45 and 17:45 every weekday on BBC Radio 1 and 1Xtra - if you miss us you can listen back here