Ex-GB runner had bones so weak they could break if she sat down too hard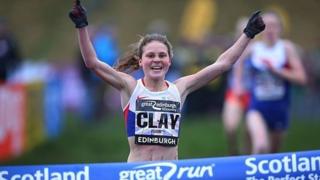 A 20-year-old runner has revealed how training too hard left her with bones so weak she could break one just by sitting down too hard.
When Bobby Clay was 15 she was representing Great Britain at international events.
But training too much and not eating enough meant she never started her periods - and this led to osteoporosis.
Now, after two years of bone breaks caused by the condition, she's back running.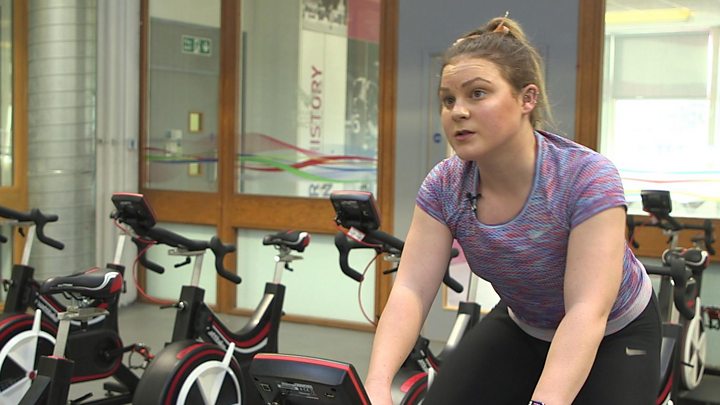 "I knew I'd be back but I didn't know how long it was gonna be.
"I'm so happy to be on a bike. Just so I can put myself in a hole and make myself suffer during training sessions because that's just part of me."
The Bugzy Malone fan, whose favourite song to train to is Make or Break by the Manchester grime star, understands the journey back to competitive running is going to be slow and hard.
"I'm trying my best to be patient and that's trying my patience being patient - but I 100% believe I can."
The middle-distance runner blames herself for her osteoporosis diagnosis.
She was too embarrassed to tell people about her lack of periods.
But because she never gained enough weight to start them - it meant Bobby's bones didn't develop properly.
"How could I ever say to someone that I'm 20-years-old and I've never had a period?
"That's super embarrassing and the whole concept of periods are embarrassing.
"So to be a freak like that, how was I ever meant to speak out?
"I wanted to be the most successful athlete I could be. This selfish desire to be the best in the world meant that I sort of put blinkers on to warning signs and things people would say to me."
Now she's determined to take better care of herself and hormone therapy has helped strengthen her bones enough to start running again.
"I'm always going to do silly things and I'm always going to try and push boundaries but I've got to the point now - Is it worth the risk?"
"I was just trying to live like a professional athlete and I was a school child."
She's concerned that other younger athletes may face similar problems.
"That's mainly why I wanted to publicise what was going on with me because I don't want any girl to be in the position I was in."
Listen to Newsbeat live at 12:45 and 17:45 every weekday on BBC Radio 1 and 1Xtra - if you miss us you can listen back here