'Gigi Hadid has Hashimoto's disease - so do I'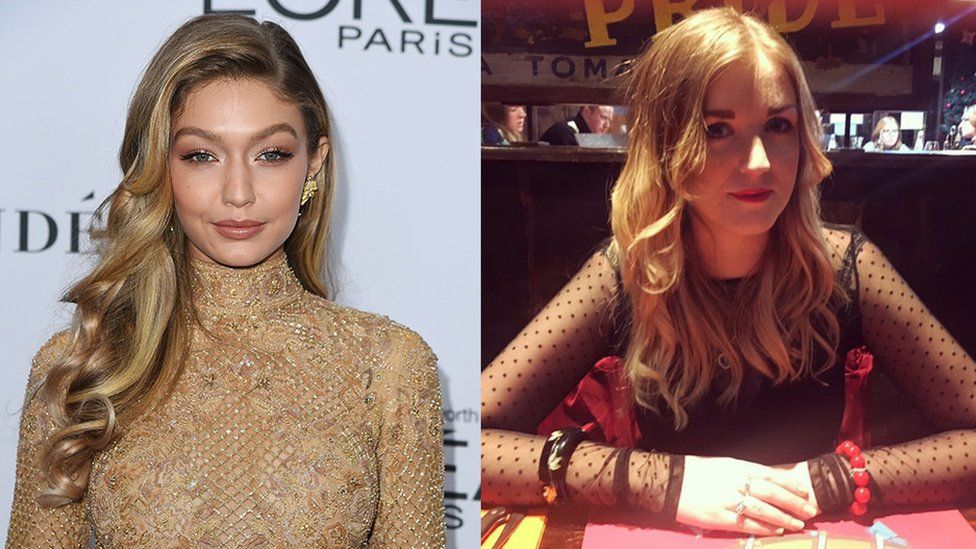 "Imagine having a really extreme case of flu."
That's how 23-year-old Rachel Hill describes living with Hashimoto's disease.
She's been talking to Newsbeat about the thyroid condition she shares with Gigi Hadid - who's hit back at trolls who've criticised her appearance.
The model says her weight loss is due to the treatment she's now getting for the disease.
The NHS describes it as being "caused by the immune system attacking the thyroid gland, making it swell and become damaged".
This can lead to "tiredness, weight gain and dry skin". There is no cure and it can take months or years to be diagnosed.
That's what happened in Rachel's case.
She first showed symptoms when she was 16.
"I'd had a virus but after it cleared, I was still very fatigued. I got bad acne, irregular periods and muscle aches and pains and spasms at night," she told Newsbeat.
"They just got worse and worse until I got diagnosed at 21."
That was the moment her life changed and she admits "grieving for my old life".
"I used to be very impulsive and do what I wanted, especially as a teenager - that's how life is. But now I have to really manage my energy levels.
"I have to plan everything - whether it's showering, going up the stairs, or working out if I can see my friends in the pub."
It's not clear what causes the thyroid disease but even though there's no cure, the symptoms can be treated.
But for Rachel, it's not just been a physical problem.
"When the disease flares up, it's so hard to deal with that mentally, things can be very tough," she says.
Rachel's shown signs of anxiety since a young age but this developed into depression as the disease got more serious in her late teens.
"When it flares up, the best way I can describe it is like having really bad flu. You're really achy and weak and your brain is in a huge fog - it's hard to get the right words out or remember what you're doing."
Rachel says she's got more accepting of her position over the last year or so - and is pleased Gigi Hadid is raising the disease's profile.
"Whether it's down to feeling physically feeling tired or weight gain and weight loss, we shouldn't be judging people on how they look.
"There's so much more in a person than their physical appearance."