Nike London advert: The inside story from some who feature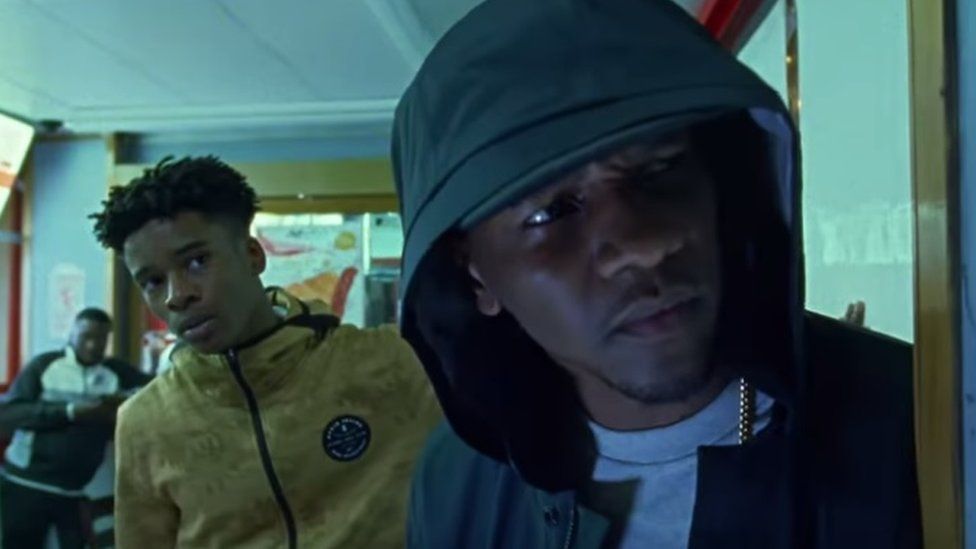 A quick game for you: Name all the famous people you can spot in the new Nike ad.
The cameos come thick and fast - with Giggs, Skepta, Harry Kane, Mo Farah and Dina Asher-Smith, to name just a few.
Nothing Beats A Londoner features athletes competing over who has the biggest struggle training for their sport in the capital.
The advert also features plenty of non-famous faces. Newsbeat's been finding out how they got involved.
'You've got to tell your mum first'
Fast forward to around 45 seconds in and you'll see a basketball whizzkid pulling off an impressive slam dunk.
Just before he makes the move you can spot one of his "friends" capturing the stunt on his phone.
That's 19-year-old Darnell - aka Darnz - from north London.
"I'm on screen for about three seconds but it's cool, it's still airtime. Plus I knew where I was so I could tell my friends what to look out for," he tells Newsbeat.
Darnz says Nike told him he'd been selected because of the "analytics" around his social media profiles.
The teenager has built up a presence on YouTube and Twitter by vlogging himself playing games including FIFA.
"It was a shock because I don't really have that many followers," he says.
"I told my mum first, because you've got to tell your mum first. Filming was crazy, usually it's just me in my bedroom with one camera.
"This time, there was a 360-degree camera, two big cameras and a couple of normal ones. Well I say normal but I bet they were pretty expensive," Darnz adds.
Darnz says while his time on screen was limited, the fact his face ended up on the wall at Nike's flagship store on Oxford Street in London more than made up for it.
"My mum's proud - and going there and seeing it was amazing. The only low point about the whole experience was not being able to keep the coat I wore on the shoot.
"I fell in love with it but they told me I couldn't have it because they're not releasing it yet."
Another unfamiliar face in the advert is model Simmy - she's the girl on the Tube wearing glasses reacting to an unbelievable goal from an up-and-coming footballer.
"The original idea was to have me on the escalator but it was proving too hard to film - and a little dangerous," Simmy explains.
Simmy, originally from Manchester but now living in London, wrote a blog several years ago about getting used to life in the capital.
One of her posts went viral when she spoke about getting confused about what side of the escalator to stand on at a Tube station.
"I didn't think the advert was going to be this big," she says.
"There's not a lot of adverts that show London in that light. It shows all these big companies are adapting to and adopting the urban lifestyle.
"Seeing companies like Nike doing this and even letting people use their local slang, it's so cool," Simmy says.