'The Batgirl film I'd like to see'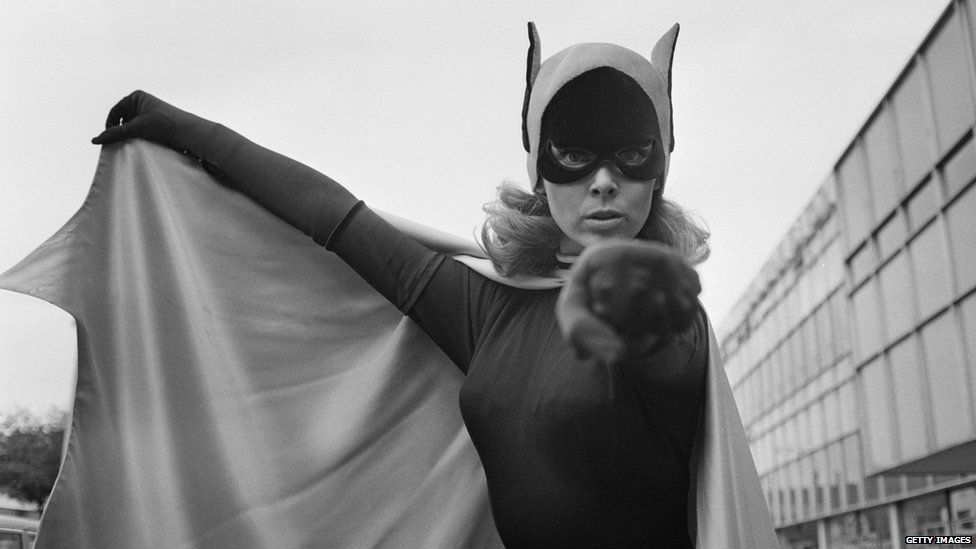 When the Oscar-nominated writer Joss Whedon joined the Batgirl project last year, it's fair to say expectations were high.
The hope was he'd match the other female comic character success that was Wonder Woman, however 12 months on, he's pulled out.
He claimed he "didn't have a story".
So we're speaking to women in the comic world about what story of Batgirls they would like to see brought to the screen.
"I'm glad he's off the film," says Holly Ringsell, who runs a comic shop in Chelmsford. "It's insane he can't come up with a story because there's so much to pull from.
"Probably one of the most well known runs is by a female writer called Gayle Simone."
In the world of comics a run refers to a mini-series.
"But for me personally there's a run they did called Batgirl of Burnside that is by Cameron Stewart, Brendan Fletcher and Babs Tarr," she adds.
"It focuses around a slightly younger batgirl and it very much delves into her intelligence and how good she is with computers and mapping fight scenes before they happen."
'Batman would have to be involved'
Regine Sawyer is the founder of the Women in Comics Collective which she started back in 2012.
"We've continuously grown because of the need for women to be seen in this industry," she explains.
"I find it quite unbelievable really in the sense that Joss Whedon is a really creative man. He's written many stories about women including Buffy and he's worked on movies and comics too."
In the original storyline Batgirl is Barbara Gordon, the daughter of Gotham City police commissioner James Gordon.
"Batgirl is a very interesting character," says Regine. "Batman would have to be involved in some way shape or form, but more importantly Robin.
"I would like to see a Batgirl year one story. In DC comics the year one series usually is about how the superhero spends their first year. To see what she went through... the trials and tribulations."
'Barbara took 'Bat' and made it something of her own'
"What I would like to see most from a Batgirl film is recognition that Batgirl is a legacy identity," says comic reviewer Claire Napier.
"Barbara Gordon was the first, but she hasn't been the only one.
"In 1988 Barbara Gordon retired from being Batgirl in a story written by Barbara Kesel (a reader and fan who wrote to DC complaining that men's scripts for women characters weren't telling whole enough stories).
"After she moved on, she gave the Batgirl name to her close friend Stephanie Brown - also the daughter of a bad dad, an unimpressive Batman super villain.
"There are more batgirls in stories set in the future, but what's most important about the Batgirl identity is that it's a mantle passed between young women in absolute seriousness, which helps them be strong for each other and for their readers (or viewers).
"Rather than having the 'bat' name bestowed on her by Batman, Barbara took 'bat' and made it something of her own, which was powerful enough to last, and meaningful enough to be given."