Moose Blood 'taking legal action' over claims against vocalist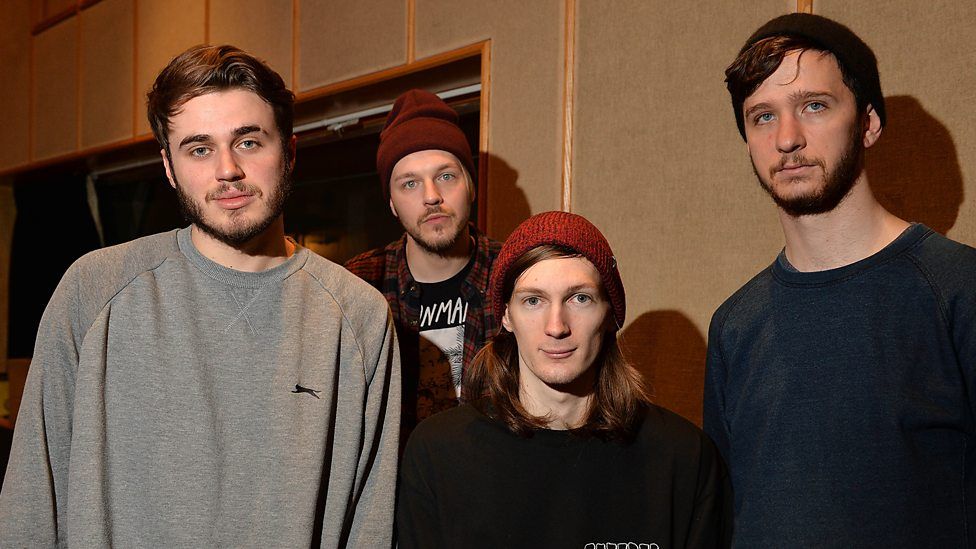 Moose blood say they're "taking legal action" over "alleged theft of photographs and invasion of privacy" made against them.
The claims were made last autumn by Twitter user Zoe Maria who says their vocalist Eddy Brewerton "stole nudes" off her phone.
She also claims they were then sent to the "band's whattsapp group".
Now the group says it's had no option to respond after the "many repeats on social media".
Just a friendly reminder for those of u not in the know: Moose Blood vocalist stole nudes off my phone and sent them to bands whatsapp group

— 𝕲𝖔𝖙𝖍𝖎𝖈𝖈 (@zoe__maria) October 17, 2017
"We are aware of an allegation made against us concerning alleged theft of photographs and invasion of privacy.
"This allegation is entirely false and we strongly refute it. Until now we have resisted giving it any credence by commenting.
"However, the many repeats on social media have left us no option but to make our position clear.
"We are taking legal action. The process to resolve this issue is underway. We do not propose to comment further at this stage.
"We'd like to thank all our fans from the bottom of our hearts for your true loyalty & support."
Zoe Maria told Newsbeat she's taking legal advise, and will release a statement in due course.
The band, from Kent, formed in 2012 and has released three albums.
Last year the band parted ways with their drummer Glenn Harvey, after sexual harassment claims appeared online.
At the time the band said: "In no way do we support any disrespectful or inappropriate behaviour towards anyone, male or female.
"This is not a decision we've taken lightly."