Toys R Us worker: 'Bosses knew something we didn't'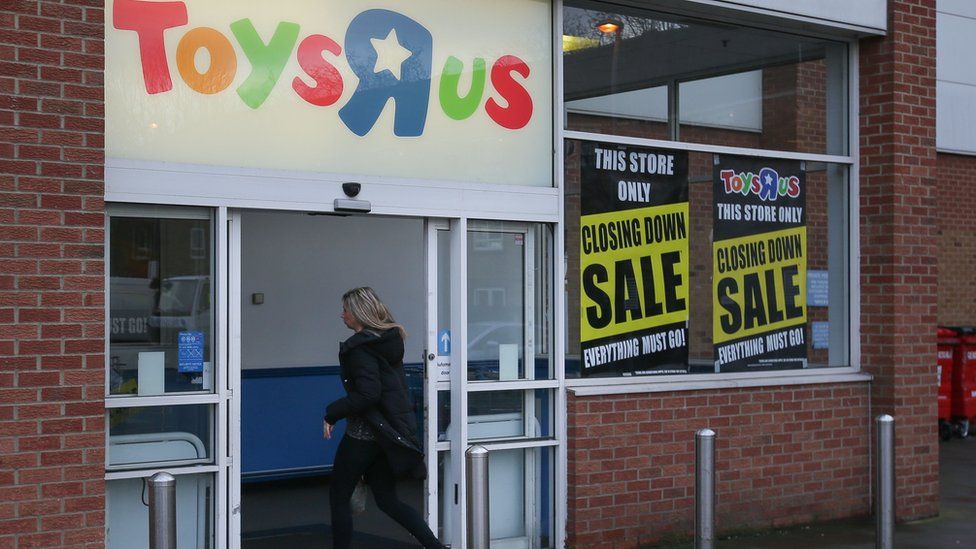 A Toys R Us worker says news that the chain has gone into administration "didn't come as a surprise".
The 20-year-old woman, who we've agreed not to name, has worked at a smaller branch in Sheffield for 16 months.
She says customers have been left "upset" over the news but it's been "rumoured" within the company for a while.
Poor sales and a high tax bill are being blamed for the reason it's brought in administrators.
"I've loved working there," says the worker.
"A lot of customers did express that they loved our smaller store because it was more up-to-date and convenient."
Administrators have been appointed to begin "an orderly wind-down" of the UK's biggest toy retailer following the failure to find a buyer.
They said that all 105 Toys R Us stores will remain open until further notice.
The worker says it "upset a lot of customers" when it was revealed the store may be at risk of closing.
"Especially the ones we have built relationships with."
The chain's 105 stores will be slowly wound down, putting more than 3,000 UK jobs at risk.
"It is something that's been rumoured within the company for a while now," she explains. "But it's never really been properly addressed.
"It's sort of always been felt that it was us employees and managers, and that the people who were higher up knew something we didn't.
"Our managers tried their best to keep us updated but they could only tell us as much as they knew."
Toys"R"Us going into administration is personally heartbreaking. I know so many fun, kind and hard working people in just the store I worked.

I just hope that their futures are brighter soon.

— James T. Kirk (@KirkyLife) February 28, 2018
The online side of the business is getting shut down straight away, and a large sale of the remaining stock is expected in the stores.
The woman says news Toys R Us was going into administration "really didn't come as a shock" to staff.
"A lot of people who I work with have been looking for new jobs for a while now - since it was rumoured in America.
"I am lucky enough to have a summer job as well, so I have that to fall back on and I am a student.
"I know my other colleagues have children and homes to keep up with so it is going to be tougher on them.
"It's a situation which is out of our hands.
"We've tried to keep positive for each other and the customers, but it has been hard knowing we might not have a job to come back to in a few weeks' time or even the next day."