How Spotify came to be worth billions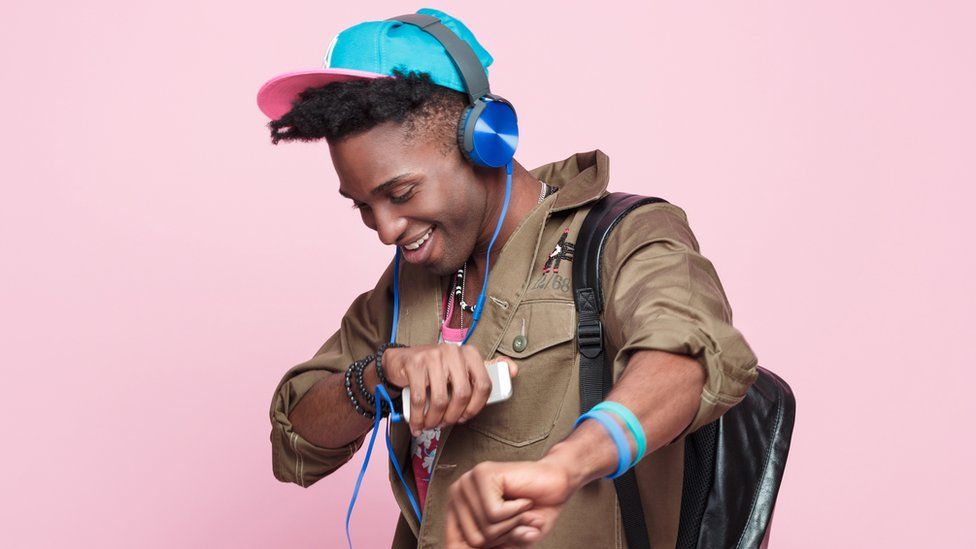 The streaming giant has filed for paperwork to start trading its shares publicly on the New York Stock Exchange.
It's used in 61 countries, has 159 million active users and a library of 35 million songs.
So how has a Swedish music service, launched in 2008, grown to be the biggest streaming platform in the world?
Founded by Daniel Ek and Martin Lorentzon, Spotify actually started as a small start-up in Stockholm, Sweden.
They developed the platform in 2006 as a response to the growing piracy problem the music industry was facing.
Launching two years later, Spotify offered music fans a free service with advertising, in hopes they would upgrade to the £10 a month ad-free subscription.
Before streaming services came along you might have been guilty of using controversial file sharing sites like Napster, LimeWire and The Pirate Bay to download your music.
This cost the music industry millions each year because well - you're not paying for the songs.
"I realised that you can never legislate away from piracy," Daniel told The Telegraph in 2010.
"The only way to solve the problem was to create a service that was better than piracy and at the same time compensates the music industry."
He also had a slight hunch his streaming service would one day be worth "tens of billions".
But it wasn't long before other platforms tried to get in on the streaming action.
The company's main rival Apple Music arrived in 2015. It secured exclusive deals with artists like Drake, Frank Ocean and Taylor Swift to stream their music first.
Apple's iTunes store had always allowed users to pay per download of a song or album.
But Apple Music introduced paying a monthly subscription for unlimited access to a library of music.
It's not the only platform to adapt its original business model to make room for streaming. SoundCloud launched SoundCloud Go in 2016.
The company expanded from being a platform solely for new and unsigned musicians and DJs to share their work.
However its success has often been questioned as it only has half of the major label content found on Spotify and has to compete against other big names.
Despite its success, Spotify's rise to the top hasn't been without a few bumps in the road.
Spotify works by getting its content from major record labels as well as independent artists - and pays the artists, songwriters and label royalties for streamed music.
"I'm not willing to contribute my life's work to an experiment that I don't feel fairly compensates the writers, producers, artists, and creators of this music," she told Yahoo.
But Spotify were hopeful she'd be back one day, saying: "We hope she'll change her mind and join us in building a new music economy that works for everyone."
Last year the singer ended her three-year feud with Spotify and put all her music back on the platform.
Jay Z was another artist that backed this claim. So he became a rival by launching his own music streaming service, Tidal, in 2016.
Most of his and his wife Beyonce's music is still only exclusively on Tidal.
It gave us its digital offering first, but in recent years Spotify has been focusing more on putting on live events.
It's followed in the footsteps of Apple with its take on live gigs.
And with hip hop now the most popular genre in the world, in February it announced it would be hiring a team to work specifically on live events for urban and Latin music.
Even so, tech companies like Apple, Amazon and Google are continuing to develop their streaming services.
They've come out with speakers, home assistants and tablets which allow people to use their streaming apps directly with the brands' own products.
This is something Spotify has yet to crack.