Florida shooting: Why I'm marching on Washington DC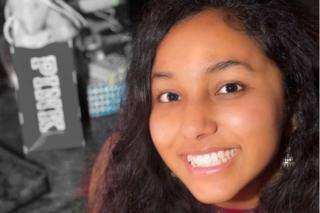 Thousands of people are expected to take part in the "March For Our Lives" in Washington DC this weekend. It'll be led by students from Marjory Stoneman Douglas High School, following the gun attack that killed 17 pupils and students in February.
One of survivors, Nikki, tells Newsbeat why she's taking part. This is her story.
Valentine's Day 2018 - 3,300 lives were changed forever.
A day later, sitting in the park with all of the students of my school, we mourned the loss of our friends, teachers, and coaches.
I felt despair the likes of which I've never experienced in my life.
That night, the activism began. My friends started appearing on CNN, MSNBC, FOX, every show on America's dinnertime TV.
They talked about what happened in their part of the building, the changes they wanted to see, and the reform that is needed in this country.
By the next week, they had a name and they had a purpose.
Never Again, they said, as they planned to March For Our Lives in Washington DC, right in front of the legislators who have the power to make the changes they want to see.
In that moment, I was so proud.
I'm heading up to DC too, as a Douglas student, as a student journalist, and as a future voter in America.
The experience that myself and my classmates have endured should be something that no child in America should ever have to experience.
Experiencing that sort of loss - in an environment where people expect to be safe - is one of the most traumatising memories a child can have.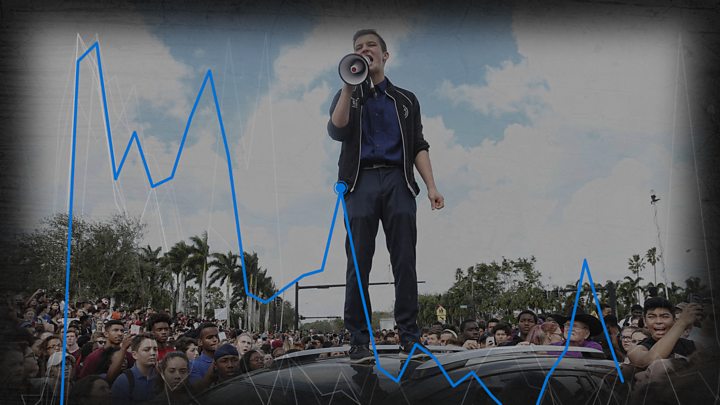 School shootings have happened in America before.
I remember being in seventh grade and being told about Sandy Hook Elementary in Connecticut. Most of the 26 people killed were children aged six and seven.
I remember sitting underneath a table in sixth grade, practicing my first active shooter drill, and having our teacher tearfully tell us about the shooting at Columbine High School, before I was even born, where 13 people were killed.
After both of those incidents, government officials promised it wouldn't happen again. They promised they would take precautions.
Debates aired on every news outlet, featuring politicians and pundits talking about issues that they'd argued over for years.
And then, people forgot. They stopped caring, and Columbine and Sandy Hook became tragedies that we remember once a year and then forget again because it's too painful.
Not this time. We want to make sure the narrative is, finally, different.
We want people to know that we will not be silenced.
Unlike the pupils at Columbine, we have the power of social media and citizen journalism to tell our own story our own way.
Unlike those at Sandy Hook kindergarten, we have the age and composure to tell our story ourselves, and advocate for ourselves.
The voices of children cannot be ignored. The story of the students starts with Stoneman Douglas.
---
More on Florida shooting:
---
Follow Newsbeat on Instagram, Facebook and Twitter.
Listen to Newsbeat live at 12:45 and 17:45 every weekday on BBC Radio 1 and 1Xtra - if you miss us you can listen back here.