Robert Downey Jr makes terminally ill boy's dream come true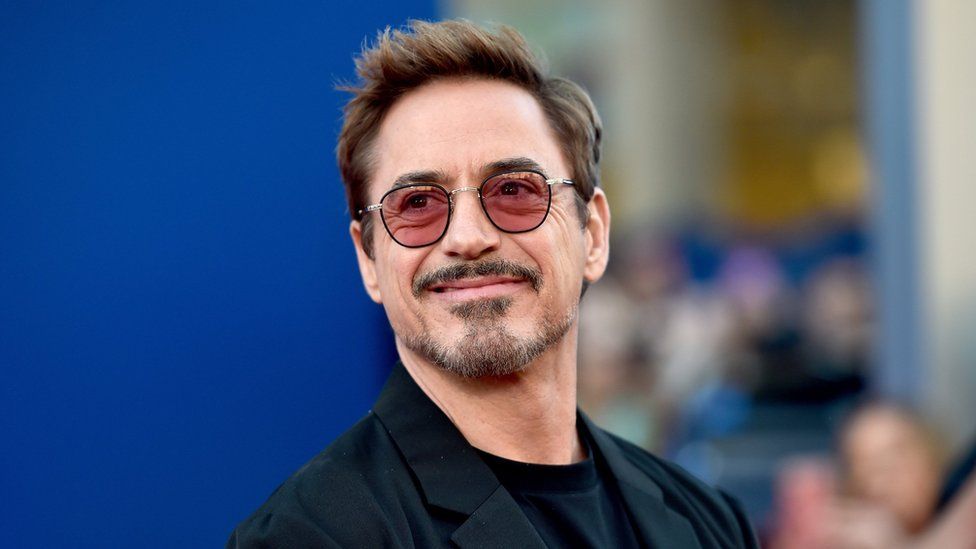 Robert Downey Jr hung out with a terminally ill British boy on Saturday, making his dream come true.
Aaron Hunter has a rare syndrome called ROHHAD, which causes previously healthy children to gain weight and develop breathing difficulties.
He posted a video online pleading to meet Iron Man. To his surprise, after the #AaronNeedsIronMan campaign went viral, the Avengers star FaceTimed him.
Robert Downey Jr's foundation now supports Aaron's charity.
ROHHAD stands for Rapid-Onset Obesity with Hypothalamic Dysfunction, Hypoventilation and Autonomic Dysregulation.
It's an extremely rare, life-threatening disease that affects approximately 100 children worldwide - meaning children have a one in 70 million chance of developing it.
Aaron, from West Dunbartonshire, needs an oxygen ventilator to breathe.
He calls it his superhero mask because it makes him feel like his idol, Iron Man - who he met on Saturday.
There's currently no cure, with little funding for medical research - which is part of the reason Robert Downey Jr and Aaron are now finding ways to #GoMadForROHHAD.
Aaron launched a challenge with the ROHHAD Association nearly two years ago, asking people to jump up and down in puddles.
The eight-year-old used to love getting muddy in puddles but can't anymore because it's not safe for him to run - and hurts when he jumps.
Aaron's mum Lisa Hunter thanked Robert Downey Jr on Facebook.
"This memory will never leave us, it has been magical. We have never seen Aaron this happy until now.
"His big heart is full of HOPE!
"And the best is yet to come with the help this will bring all of the children fighting ROHHAD as Robert fulfils Aaron's wish in full.
"Special thanks to Robert Downey Jr and Team Downey for their incredible support and promise to help.
"The hope all the families now have would not be happening without YOU."