The Voice contestant Donel Mangena asked to perform for the Queen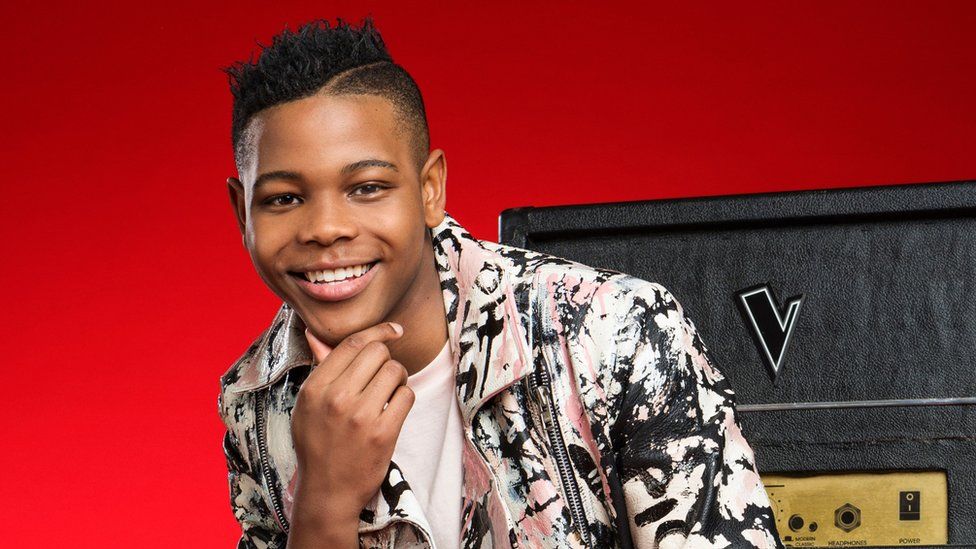 The Voice UK semi-finalist Donel Mangena has been asked to perform at the Queen's birthday by Prince Harry.
The singer, who is one of the favourites to win the competition, said being invited is "pretty cool".
But the 16-year-old said he's not sure what song he would want to perform in front of Her Majesty.
The Queen's 92nd birthday is being celebrated with a live concert on 21 April - which will include performers such as Shawn Mendes and Craig David.
Will.i.am, who is Donel's coach on the ITV singing show, was the one who revealed his contestant had received the invite.
He said: "I'm like 'get the hell out of here bro you got a letter from Prince Harry to go and perform at his grandmother's birthday ... who just happens to be the Queen'."
Asked what song he would perform for the Queen, Donel said: "I think I'd have to think about it. It has to be suiting for everyone who's watching."
The teenager says he wants to be bigger than Michael Jackson and the King of Pop is his inspiration, along with Usher and Chris Brown.
He added: "That's my dream to be global and if I carry on working hard then that could be what can come.
"But for me it's God first, family first, music first and working to be the best and not changing who I am as a person and hoping the world can love me for who I am."
The Voice semi-final takes place on Saturday on ITV at 8.30pm.