Fortnite Battle Royale adds cheeky warning for students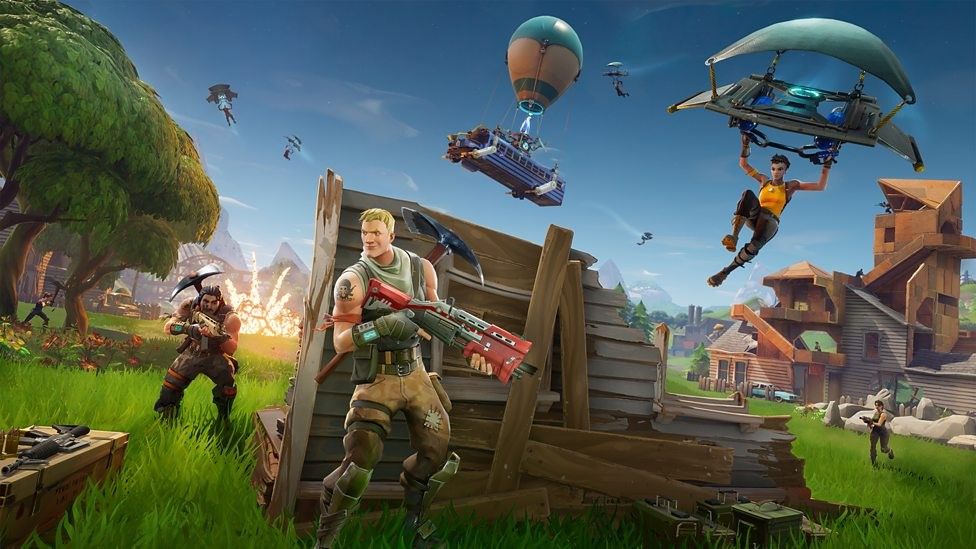 Fortnite Battle Royale has added a message to its mobile app telling kids not to play in school.
The game was released on mobile just a few weeks ago but some teachers say it's distracting their students.
One teacher posted on the game's Reddit thread, asking the game's developers if they could "mess with" his students.
The message "Mr Hillman says stop playing in class" now features on a loading screen in the app.
In a now deleted Reddit post Mr Hillman wrote: "First, I love your game. My friends from college and I play pretty much every night.
"One problem, since mobile came out my students won't stop playing in class.
"Idk (I don't know) if it's possible, but I told them I'd write you and they didn't believe me. Could you add this to the loading screen for a couple days to mess with them? 'Mr. Hillman says stop playing in class'."
The game features up to 100 players battling to be the last person alive.
Teachers have complained that since its mobile release kids have been playing it during lessons.
#fortnite released fortnite mobile which means now my middle school students can play the game they never stop talking about at school behind my back on their phones that are nicer than mine. What a world.

— Nick Shann (@bandinaboy) March 20, 2018
Some schools have blocked the game on their Wi-Fi network, according to students.
Welp they banned fortnite mobile on our school WiFi LMFAOOO

—  (@FFreaked) March 21, 2018
The game reached the top of the App Store charts in 47 countries soon after its release, and according to reports made over $1 million (£710,000) from in-app purchases in its first few days.
Mr Hillman's message has been seen by thousands of people since being tweeted by Epic Games community manager KL Smith.
There's been no word from the teacher on whether it's made a difference.