Students use #StoriesUntold to talk about gun violence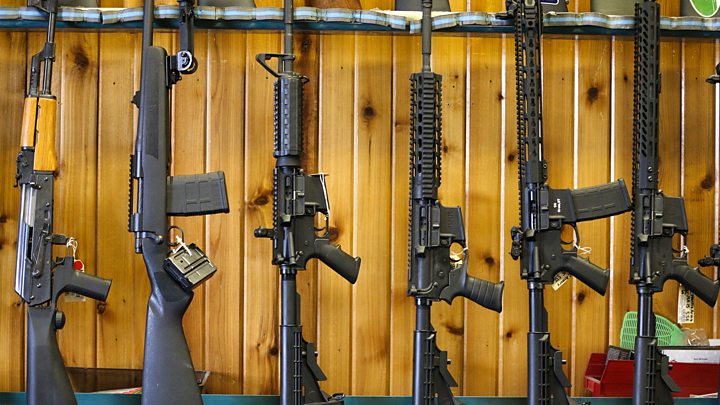 A group of students from Marjory Stoneman Douglas High School in Florida are asking people to share their stories of gun violence.
Students there have been leading protests for gun reform since 17 people were killed at the school on Valentine's Day.
They've created a Twitter account for "any victim of gun violence".
But the students say #StoriesUntold is particularly for people who haven't been able to tell their stories.
"There are more than 3,300 voices in Stoneman Douglas that deserve to be heard!" Marjory Stoneman Douglas student Carlitos tweeted.
Some of those who survived the school shooting in Florida have been tweeting their experiences.
Ivanna Paitan described what happened on Valentine's Day, writing: "I will never forget the details of this massacre... I cannot forget this experience. It haunts me."
Others from across the US have also been using the hashtag, with supporters arguing that it enables "voices from black and brown students" to be heard.
Students started the Never Again movement to try to get the US government to change its gun laws.
They want stricter background checks on people buying guns and the age of when you can buy one raised from 18 to 21.
"If you've fallen victim to gun violence, I think you're pretty eligible to talk about it," Amanda, a 16-year-old student at Marjory Stoneman Douglas, told Newsbeat shortly after the shooting.
"We understand we're just kids, but they can't tell us that what we're advocating is not right just because we're too young."
Follow Newsbeat on Instagram, Facebook and Twitter.
Listen to Newsbeat live at 12:45 and 17:45 every weekday on BBC Radio 1 and 1Xtra - if you miss us you can listen back here.