Pensions changes: Why your wages might go down this month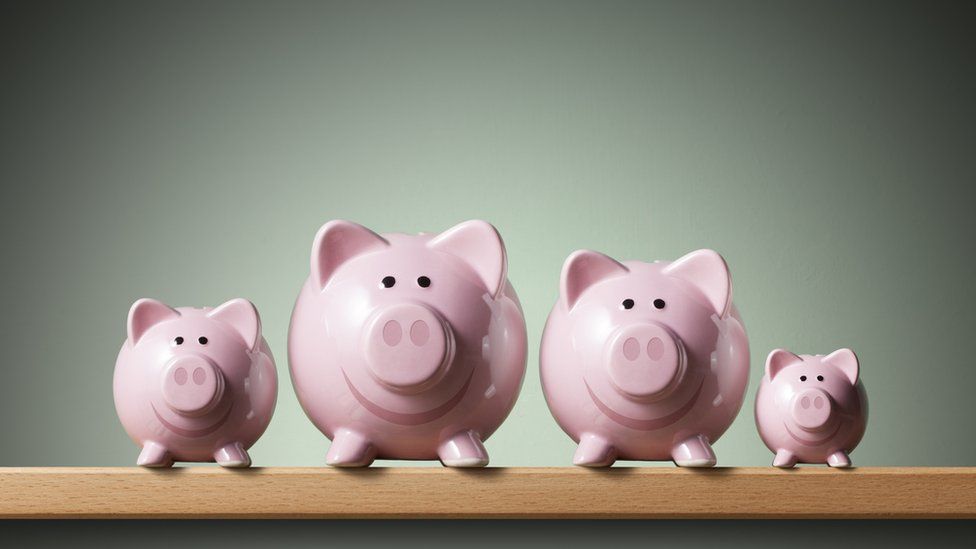 Check your wages this month and you might notice you've taken home a little less than usual.
It's because automatic pensions contributions have risen.
If you're over the age of 22, you'll be getting at least 3% of your wages put aside for when you retire - up from 1%.
If money's tight, or you don't like the sound of it, you can opt out by speaking to your employer. Confused? Read on for some answers to some of the questions you might still have.
From 6 April 2018 the amount of money that automatically comes out of your wages and goes into your pension pot is going up.
It's rising from at least 1% to 3%.
So if for example you earn £1,000 a month, £30 of that will be put in your pension as opposed to £10.
The amount your employer has to contribute to your pot is going up too.
That's rising from 1% to 2%.
Money is tight, do I have a choice?
You can opt out, but the government doesn't think you should.
"We're all expected to live a lot longer," says minister Guy Opperman.
"If a girl were born today she'd be expected to live until she was 94.
"So we need to save for the longer term and we want to get people saving so they actually have something to get by on as they get older."
Are there any other options?
Lauren Peacock, a pensions campaigner from Share Action thinks that in most cases sticking with the pension provider that your employer has chosen is the best option.
"You get employer contributions and tax relief," she says.
There is the option to invest in a personal pension, or a lifetime ISA, but Lauren thinks these should be in addition to pension savings, rather than an alternative.
"If people do choose a different pension provider to invest in they can ask their employer to contribute to that pot, but employers are not legally bound to do so, which makes it likely that they won't."
What if I'm on a zero-hour contract?
If you earn over £10,000 a year and are over 22 then you will be automatically enrolled onto a workplace pension.
What if I have more than one job?
You'll have a separate pension for each job and will therefore be paying into them all.
That also means each of your employers will be paying into your pension too.
"You can amalgamate those pots," says Guy Opperman.
"It's not difficult. It's your pot of money. It's not the government's.
"Going forward you'll be able to access all the pots of money and look at your savings through your phone."
What if I've started my own business?
There's no getting away from it, you'll have to contribute more to your employees' pension pots.
"We are naming, shaming and prosecuting those that aren't," says Guy Opperman.
"We will be on them like a tonne of bricks."
But if you're a new start-up there is a bit of leeway.
The government can postpone the time you have to get your staff onto auto-enrolment for three months.
The official government guide for employees on automatic enrolment and workplace pensions can be found here.