Porn: All you need to know about the UK's porn block for under 18s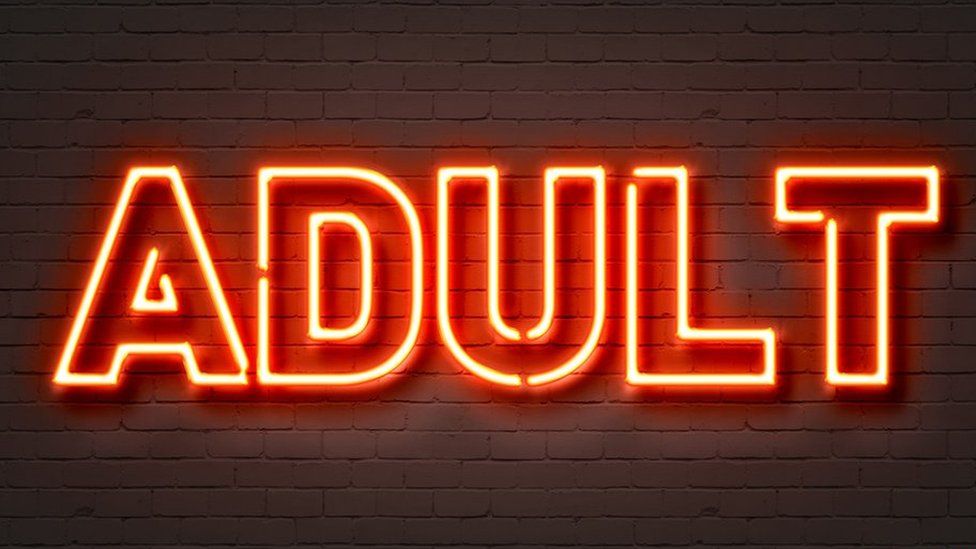 You're soon going to have to prove you're 18 or over if you want to watch porn online.
It could mean handing over your email address or even credit card details to verify your age.
This is because the government is going to make it a legal requirement for all porn sites to introduce age-verification software.
It claims the change in the law is to protect children.
But there's confusion as to how it'll be enforced, fears it could threaten users' privacy and doubts as to whether it'll even work.
Radio 1 Newsbeat brings you all you need to know:
There are lots of different companies developing age-verification software.
So there are likely to be a few different ways you'll be asked to prove your age, depending on the site you visit.
It could mean entering your phone number, email address, or credit card details.
It could also mean going to a shop, handing over ID and collecting a 16-digit code to use on a porn website.
MindGeek, the biggest online porn company in the world, has introduced its own age verification service.
It owns streaming sites like Pornhub, YouPorn and RedTube, as well as production studios including Brazzers.
The company's product AgeID expects to sign up between 20 to 25 million UK users.
Although the final details of what its age verification process will be hasn't been announced yet, a spokesperson told Newsbeat: "AgeID has multiple third parties covering such methods as a Credit Card, mobile SMS, passport and driving licence.
"However, the regulations pertaining to which age verification methods are to be compliant with the law have not yet been published nor made their way through parliament, therefore AgeID will adapt as these come to light."
There are some that feel allowing one company to sign up 25m British porn viewers to its sites is an accident waiting to happen.
Pandora Blake who sits on the Advisory Council of the Open Rights Group says: "It's going to be the most hackable list of what people like to look at ever.
"Do you remember the Ashley Madison case and people killed themselves. I don't think it's outrageous to fear that's what we could be looking at here, an actual loss of life."
In 2016, the names of almost 800,000 registered users of MindGeek's Brazzers site were exposed in a data breach.
But MindGeek's AgeID says it "will not and cannot store any age verification data" and that it won't monitor what you watch.
The changes can be traced back to a speech former prime minister David Cameron made to the NSPCC in 2013.
His aim was to better protect children from adult content online.
The NSPCC claims nearly two-thirds of 15-16-year-olds have seen pornography, while Childline claim they've delivered more than 2,000 counselling sessions in the past three years about online porn.
"Too many young people and children are coming across porn by accident and that is completely unacceptable," says government minister for online safety Margot James.
It was supposed to already be in place.
The plans were initially announced in July 2017 and the block was due to start in April 2018.
Then in March 2018, hidden away in the 18th paragraph of a government press release about 5G, it was announced that the date had been pushed back until "the end of the year".
But the government doesn't expect that to be pushed back any further.
Who is going to block the porn?
That is the responsibility of the British Board of Film Classification.
The body is currently responsible for setting the age restrictions on the films we watch.
It will ask internet service providers and mobile network operators to block websites that don't comply with the new rules.
It will do the same with payment service providers like PayPal and Visa and ask them to withdraw services from porn sites where content is sold.
Will the block actually work?
Undeniably there are various ways around it.
VPN services allow users to virtually relocate to a country with fewer censorship laws around online porn.
And there's nothing stopping people under 18 using them.
Similarly there's the possibility children will obtain the personal details, or the login of someone over 18 and pass them around.
The NSPCC admit it's not a "silver bullet", but believe "it's a very important step".
What about porn on social media platforms?
So this is where there's a big problem for some people.
The BBFC does not have the authority to shut down profiles on social media platforms itself.
Margot James the government minister for online safety says: "It's not watertight. We do have issues with some social media platforms.
"We're taking the view that if the main purpose of a social media platform is completely other than pornographic, for the time being we are not going to subject them to the same requirements."
The NSPCC though wants the government to do more to address this issue.
Will it push more porn on social media?
If profiles on social media are less likely to be shutdown than adult websites, it may encourage more porn performers to advertise their stuff on social networks.
"There are sometimes unintended consequences of legislation, so I wouldn't rule anything out," says Margot James.
"But if a platform tried to start making a business out of it then they would find themselves caught up in it."
The NSPCC's Abbie Gillgan says porn on social media platforms is something that needs sorting.
"We're constantly hearing from young people about negative experiences that they're having on social media around pornographic content," says Abbie.
"The government need to address that more."