Maya Jama: I was 'ignorant' for mocking dark-skinned black women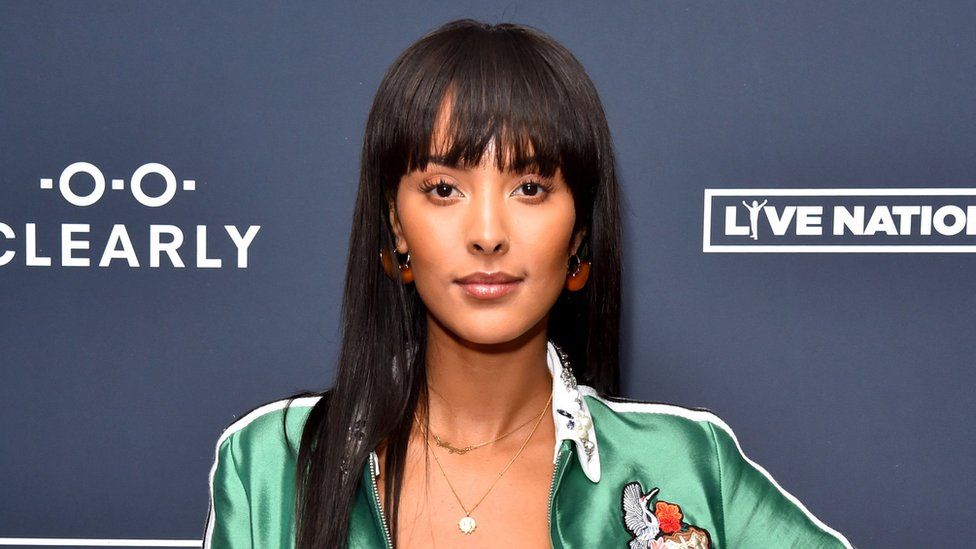 Maya Jama says she was "an ignorant, stupid child" when she tweeted a "joke" which mocked dark-skinned black women.
The Radio 1 presenter said she didn't understand "the seriousness of the joke" when she posted it in 2012.
In April, she apologised after facing a backlash over the tweet.
Speaking on The Receipts Podcast on Tuesday, she said: "I was just a stupid, ignorant child that knows better and has known better for a very long time."
Maya told listeners she was quoting a Kevin Hart parody account and she wrote the post when she was 17.
Her tweet has since been deleted.
Screengrabs of the tweet online suggest it said: "'Dark skin [women] shaving their head expecting to look like Amber Rose, when really they end up looking like Michael Jordan'. looooooooool."
On the podcast, Maya said: "I was definitely just an ignorant person that was trying to make people laugh and not understanding the seriousness of jokes like that."
She said she posted the tweet at a time when she did and said "many stupid things" - not just about dark-skinned black women.
She added: "I think if you go back to that time, it was an ignorant, stupid place and a lot of people shouldn't have been saying the things they were saying."
It's the first time Maya has addressed the controversy in an interview and she spoke about it at length for the podcast called Beyond Twitter: A Lesson In Colourism.
Skip twitter post by Maya Jama
I wanted to have an open discussion about the topics especially because I know there's a lot of people who follow me who may not have understood what colourism means or the damage "jokes" about skin colour can cause , also follow the girls podcast in general because it's AMAZE 😘

— Maya Jama (@MayaJama) May 22, 2018
The BBC is not responsible for the content of external sites.
End of twitter post by Maya Jama
In April the 23-year-old apologised twice on Twitter for the 2012 tweet, after facing anger that her first apology was directed towards "all women" rather than dark-skinned black women.
Colourism is the discrimination against people who have darker skin, often by people of the same ethnic group.
Maya said: "I think you can only hold your hands up in this day and age and say 'I accept that these [comments] were completely wrong and I know they are not funny in the slightest'.
"There's a reason why I've not thought or tweeted anything even close to that since 2012.
"If you have met me or people that are around me, you would know these are not my views. I don't hate anyone. I would never want to bring anybody down."