Arrested Development 'always on verge of being cancelled'
Interview by Will Chalk
Newsbeat reporter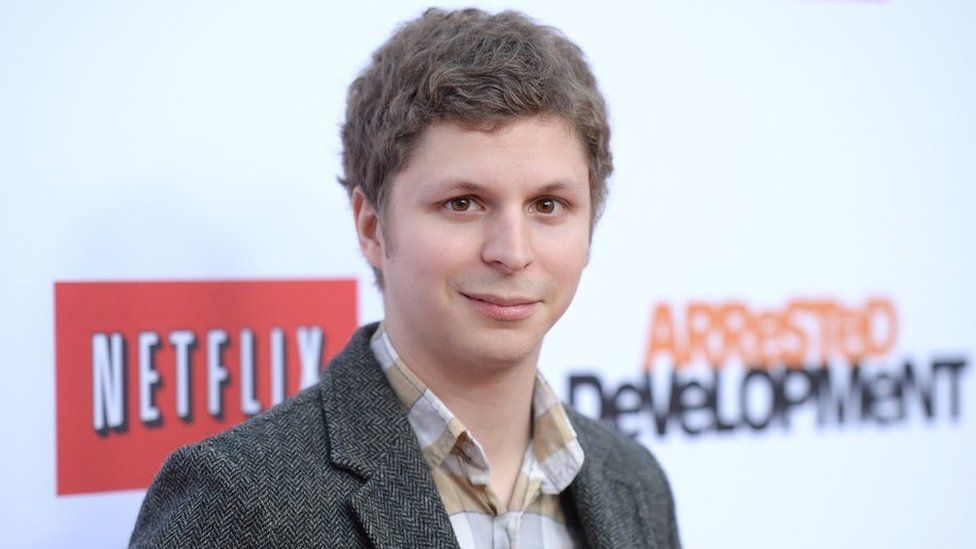 Arrested Development star Michael Cera says the show has spent its life "on the verge of cancellation".
The fifth series is back on Netflix on Tuesday after a five-year break and the 29-year-old, who plays George Michael, says he's "grateful" it's got so far.
"It was really a surprise to us that we got to keep making it beyond the first half of the first season," he said.
"Every episode after that was like a gift, because nobody was watching it when it was on TV."
The cult comedy first aired on TV in the US in 2003 but was axed after three series.
But the show was popular with critics and built up a huge army of loyal fans - which led to Netflix picking it up for a fourth series in 2013.
"From the start, each series that we made got thinner and thinner.
"We had 22 episodes, then 18 episodes, then 13 episodes - and we kept getting cut down," Michael told Newsbeat.
He added: "It was only after we were cancelled that college kids started getting the DVDs and watching it."
But the build-up to series five has been hit by controversy after one of its lead actors, Jeffrey Tambor - who plays George Bluth - was accused last year of inappropriate behaviour.
At the time he expressed regret if his actions had been "misinterpreted" but denied he had ever "deliberately harassed anyone".
The actor has admitted to yelling at people on set - including targeting fellow co-star Jessica Walter.
Newsbeat asked Michael, who wasn't at the interview, whether he was happy to keep working with Jeffrey following the allegations.
"I don't know the answer to that - and I don't want to think about it live, in this interview," he said.
"Obviously I have to give a lot of consideration to whether I take jobs with anyone and think about how it affects people, but those are choices and not public statements for me."
Arrested Development has some big names in its cast which includes the likes of Jason Bateman, Will Arnett, Portia De Rossi and David Cross.
"They were very formative personalities for me," Michael - who was 15 when the show started - explains.
"I really looked up to them when I was a kid, the big thing was getting a joke in - if I could make those guys laugh it was like great, I can hang."
Michael says the show also helped him get "in the door" of Hollywood.
"Jason Reitman, who directed Juno, was one of a small group of people back then who'd actually seen the show and he knew me from that. So I think it did help me get in front of him."
Michael says he's "proud" of the show and feels "lucky to be a part of it".