Will Smith's World Cup song Live It Up released for Russia 2018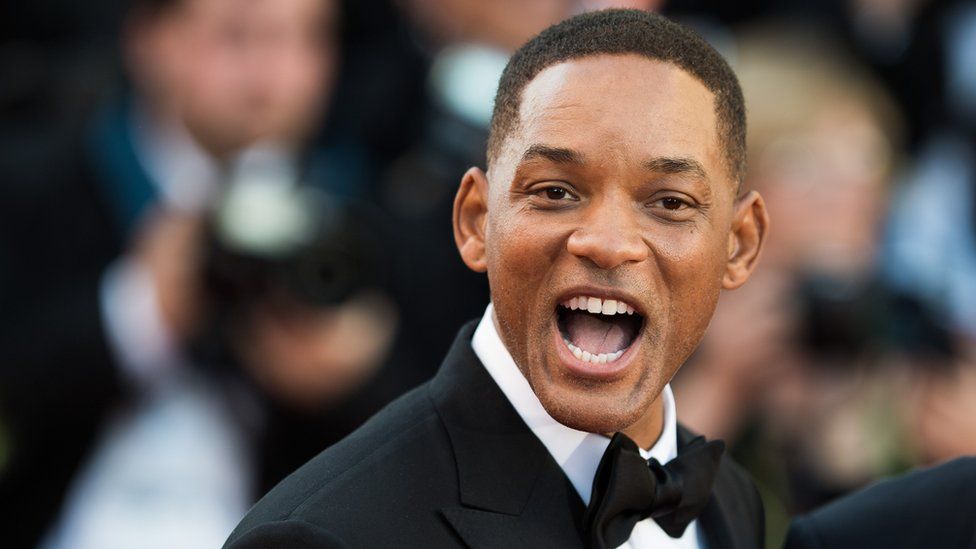 The official World Cup song has been released ahead of the tournament kicking off in Russia next month.
Live It Up has been produced by Diplo and features Nicky Jam, Will Smith, and Kosovar Albanian singer Era Istrefi.
The Fresh Prince alluded to the track earlier in the week with a post on Instagram. He follows in the footsteps of Pitbull, Jennifer Lopez and Shakira, who've been involved in the previous two World Cup songs.
The first match takes place on 14 June.
Will Smith, who's put out a number of platinum and gold-selling albums, released a video showing the making of the song on his popular YouTube channel.
It shows reggaeton artist Nicky Jam asking for the Fresh Prince's verse to be made more prominent than his own.
"Will's voice - I want it to stand out more. I want my voice to be a little bit lower. I just wanna hear Will mad, like 'one life!'" he says.
But while the song tries to have an inspirational message, as is customary, a number of fans don't seem to be feeling it.
This year's World Cup song is absolute garbage.

— Messi World (@MessiWorId) May 25, 2018
Sorry but "Live it Up" the official 2018 FIFA World Cup song is horrible. I'm disappointed.

— K13V (@nancymadrisco) May 25, 2018
Shakira's effort from 2010 in South Africa is still getting a lot of love though.
The official World Cup song is out and I'm now convinced that there won't be a better World Cup song in my lifetime than Shakira's Waka Waka

— Marco (@MarcoNunez11) May 25, 2018
The official song is customarily performed ahead of the tournament's opening match - this year that's between Russia and Saudi Arabia.
Nicky Jam and co will be hoping it gets a better reception at the opening ceremony than it has so far on social media.