World Cup 2018: I'm going to Russia to show LGBT fans it's OK to be who you are
By Lee
England fan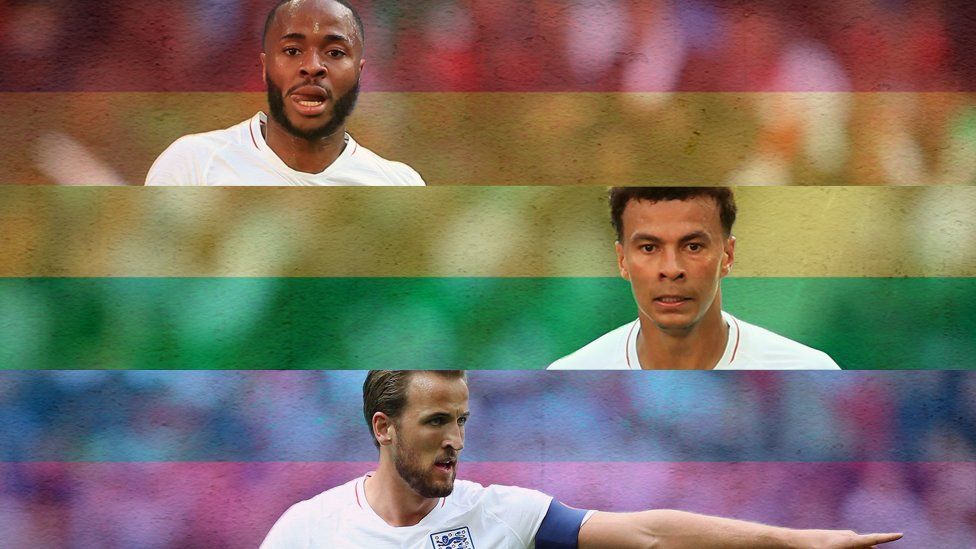 This summer I'm joining around 10,000 other England fans in Russia to cheer on the Three Lions.
After clashes between England and Russia fans during Euro 2016, we're all going to have to have our wits about us.
But, because I'm gay, I'm going to have to be extra careful.
I'm very nervous about going.
But once I'm there and I get to soak up the atmosphere, I'm sure the adrenaline will just start kicking in and all my worries will be gone.
I was inspired to go because everyone told me that as a gay supporter I shouldn't.
The most common question I get from friends isn't "when are you going?", it's "are you still going?"
That's the idea - that I shouldn't be going now.
I want to be able to show other LGBT supporters that it's OK to be who you are and to go to events like this all over the world, regardless of what your situation is like.
In 2013, Russia banned gay "propaganda" - and the UK's Foreign Office says that "public attitudes towards LGBT+ issues are less tolerant than in the UK".
The Football Supporters' Federation advises gay fans to "not publicly display your sexuality" while in Russia.
If I were to arrive there with a rainbow flag, I would be shunned, pushed aside and maybe even given abuse for it.
However, with the World Cup being a platform, I think Russian people will be more understanding and acceptable because they're getting people in from all over the world.
Having said that, if I was going with a partner I wouldn't show any type of PDA (public display of affection) at all - I wouldn't even hold hands or anything like that.
That would be a very difficult situation to put myself in because in previous relationships, I've always been very open with that sort of thing.
To then have to be closed off, it goes against everything that I am and believe in.
As it happens, I'm going with my best friend.
He's straight and he's quite nervous about being with me - because if someone did find out that I was openly gay, they would obviously assume that he was gay with me and it could be quite a conflict.
Before the Winter Olympics in Sochi in 2014, Russian President Vladimir Putin gave assurances that gay people wouldn't be discriminated against.
He hasn't given those same assurances this time around.
It does make me on edge that he hasn't addressed it - and it does make you wonder if his views and opinions have changed, or whether or not he actually cares about it.
The World Cup's anti-discrimination chief Alexei Smertin tried to reassure minorities, saying people will feel "safe and comfortable".
I think that given Russia is trying to sell itself on a world stage, it will deal with any instances of homophobia during the tournament.
I'm going to go there and be me.
I'll probably tone things down a little bit - I don't want to be drawing attention to myself.
But at the same time, I'm not going to change who I am for the sake of others.
Newsbeat is at the World Cup in Russia this summer.