Jay-Z sued over royalties for his debut album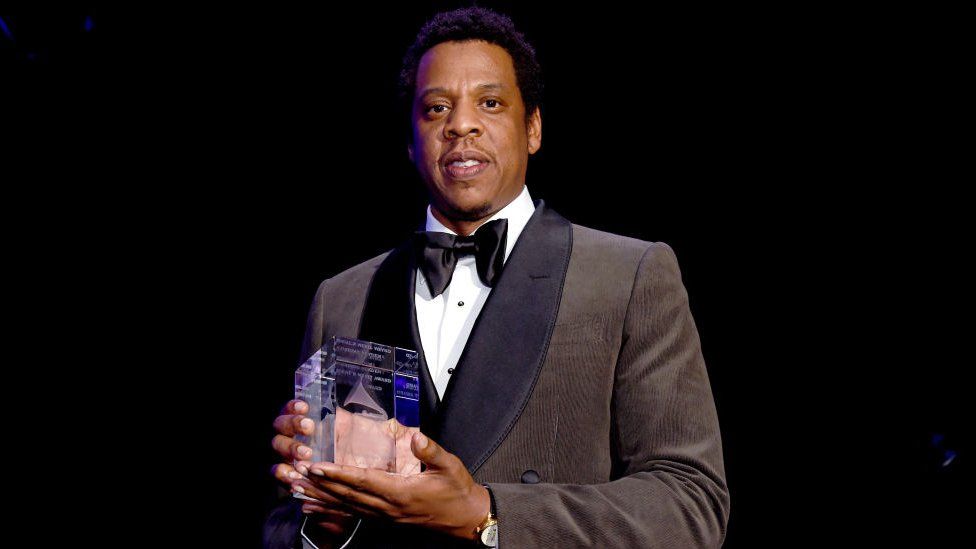 Jay-Z is being sued by a producer who says the rapper owes him a decade of royalties from his 1996 debut album.
It's claimed he was promised 1% of the profits in exchange, but payments stopped with no explanation in 2008.
Co-founders of Jay-Z's record company are also named in the lawsuit.
Jay-Z founded Roc-A-Fella Records with "Dame" Dash and Kareem "Biggs" Burke in 1995.
The year before that Raynard and Jay-Z reportedly met and started working together on the album a year later.
After helping to set up the album's distribution deal, Raynard agreed to 1% of the album's profits and received his first cheque in December 1998.
However, the former producer claims he hasn't been paid since 2008 and is suing for an amount "in excess of $75,000" (almost £56,000).
He says he reached out in 2010 about the outstanding payments, but had no success.
Raynard says the 48-year-old rapper, whose real name is Shawn Carter, acted "with malice and in conscious disregard" of his rights and is suing for breach of contract and unjust enrichment.
Reasonable Doubt was certified platinum by the Recording Industry Association of America and debuted at 23 on the Billboard 200 chart.
In addition to the 1% he's owed, Raynard is also asking for interest and damages.
Newsbeat has contacted representatives at Roc Nation for comment, but they haven't yet responded.