Alfie Deyes is mocked for saying he's 'not a Tory' in apology video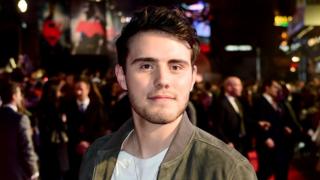 It's no secret that Twitter has a ruthless sense of humour when it comes to celebrities messing up.
This time its jokes have been directed at YouTuber Alfie Deyes - who was criticised last week for uploading a video in which he challenges himself to live on £1 for a day.
On Monday, he removed the 36-minute video and uploaded an apology to fans after he was accused of "making poverty a game".
But within a few hours people were mocking the video with memes and tweets - particularly because the vlogger ended the apology by stating he's "not a Tory".
"Something that I saw floating around on Twitter yesterday was the amount of people calling me a Tory," he says at the end of the eight-minute apology video.
"I just want to 100% clear up right now that I am not a Tory."
People have been using the clip to joke about doing something particularly fancy or spending more money than you should.
Others have made jokes about the fact Alfie ended the apology with the fact he's "not a Tory" in the first place.
The apology video came after days of criticism directed at the YouTube star.
In the original vlog, Alfie swaps his regular filtered water for tap water, gets a free box of doughnuts and even goes on a shopping spree during his challenge to only spend £1.
Several people voiced their concerns on Twitter, accusing Alfie of flaunting his privilege and "making poverty a game".
Following the initial backlash, Alfie posted an apology onto Twitter on Thursday - which has since been deleted.
In the original apology, he agreed to change the title of his video from "Living on £1 for the day" to "Spending £1 in 24 hours" in order to make it "less misleading".
A few days later he deleted the video altogether and posted a further apology onto YouTube.
"When I was filming it, I simply saw it as another YouTube challenge," he said.
"Of course, looking back now, that's not a challenge. That's not something that should be on YouTube."
Follow Newsbeat on Instagram, Facebook and Twitter.
Listen to Newsbeat live at 12:45 and 17:45 every weekday on BBC Radio 1 and 1Xtra - if you miss us you can listen back here.