Mums under 25 'most likely to get postnatal depression'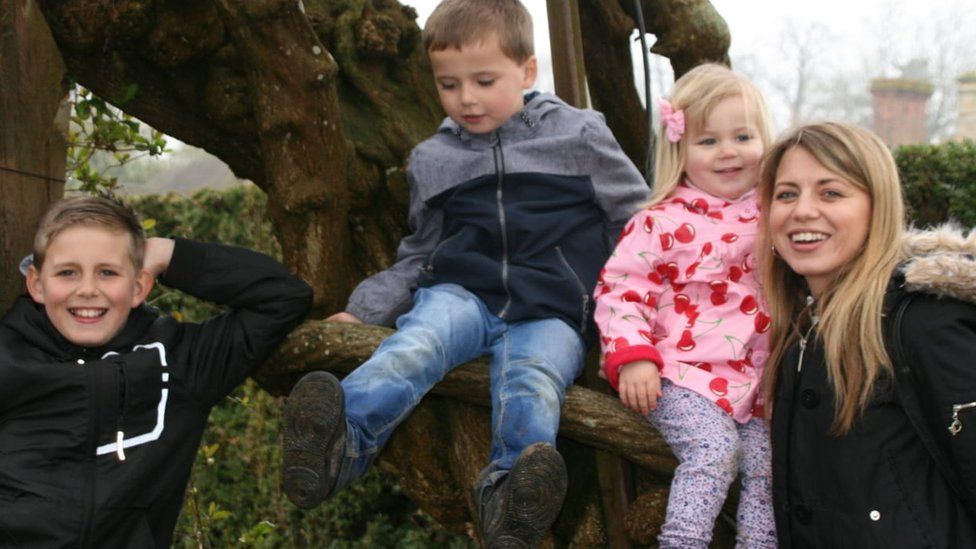 Women who have a baby before they are 25-years-old are more likely than any other age group to have post-natal depression.
It also found mums aged 16 to 24 were the least likely to share how they're feeling.
Symptoms include frightening thoughts, feeling sad or finding it difficult to bond with your baby.
'I felt quite alone even though I was surrounded by people'
Stefani was 21 when she had her first child.
She's now got three kids and had severe postnatal depression after each birth.
"I think initially I didn't want to admit I was failing, or at least that's what it felt like, so when it came to asking for help, at first I was very resistant," she tells Newsbeat.
"I felt like there was very little that I was doing right and I felt out of my depth.
Stefani describes feeling like everyone was doing better than her and not understanding why she was struggling.
Eventually, she went to her GP and then told her family what was going on.
What is postnatal depression?
Lots of women often feel a bit down, tearful or anxious in the first couple of weeks after giving birth.
It's often called the "baby blues", but the NHS says if these symptoms last longer than two weeks, it could be postnatal depression.
It affects more than one in every ten women within a year of giving birth.
The report by Public Health England found that more than one in three mums aged 16 - 24 experience symptoms of postnatal depression.
Support and treatment can include self-help strategies and therapy.
Most women make a full recovery.
'It plagued my mind and I knew something was desperately wrong'
Hannah's 25 and pregnant with her third child.
She experienced postnatal depression after her first two births.
"I started getting the same kind of anxieties and developed ritual OCD (obsessive compulsive disorder) - so if I didn't do certain things in my house or if I didn't do things a certain way - I thought that something bad would happen to my children," says Hannah.
But she says she didn't realise it was depression.
"I wasn't sad with my child, I was just sad with how I was living, like how anxious I was and I couldn't believe I'd turned into that kind of person."
Hannah says confiding in a friend was a huge help - and she now knows the warning signs to look out for.
'I was too frightened of actually saying my real feelings'
Jayanna, 27, was diagnosed with postnatal depression in May 2017, 15 months after her daughter Jessica was born.
She went to the doctors three times until she was diagnosed.
"The first time I went to the doctors I literally just cried and said I just felt lonely," she says.
Jayanna's in the Army and says she got "amazing support" but was still "frightened to death" and didn't tell anyone for more than a year.
"You're frightened that something bad's going to happen just from you saying that you're really struggling."
'It's hard being a parent - we should talk about it more'
Sally Hogg from the Maternal Mental Health Alliance says there are certain triggers to look out for when it comes to postnatal depression.
They include when feelings of being very low, tearful or anxious actually get in the way of normal everyday life.
"There are lots of professionals you can talk to - your midwife, health visitor or GP.
"Even to start with - maybe it's your partner, your mum or friend, it's good to start to share how you're feeling."
If you feel like you need some advice on this there is lots of information you can find on the BBC Radio 1 advice pages.