Instagram apologises for removing photo of two men kissing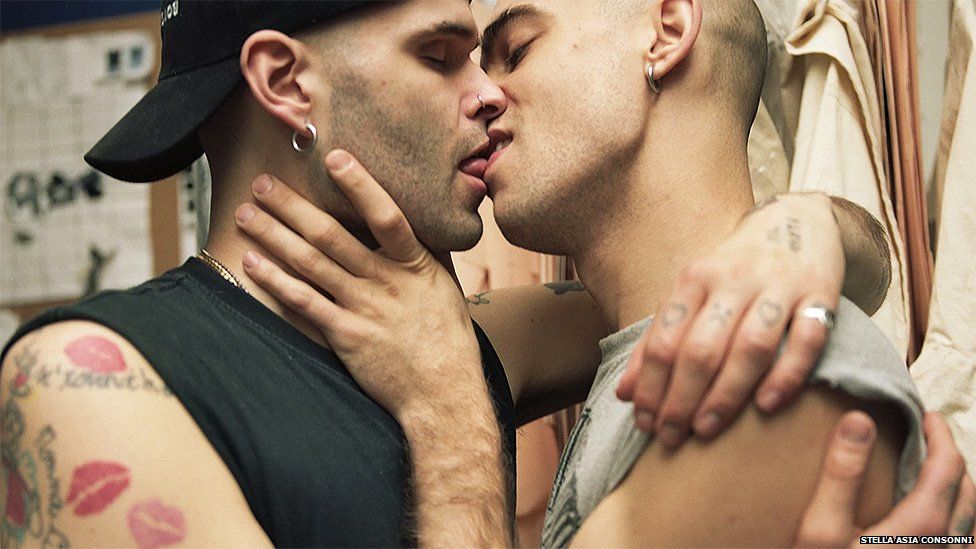 Olly Alexander and Jade Thirlwall are among people who have expressed anger over Instagram taking down a photo of two men kissing.
The photo was removed from photographer Stella Asia Consonni's Instagram feed for "violating community guidelines".
Instagram says the photo was removed by mistake.
"This post was removed in error and we are sorry. It has since been reinstated," says a spokesperson for Instagram.
The BBC is not responsible for the content of external sites.
London-based photographer Stella posted the photo on Saturday 30 June and she later spoke about the photo being removed in her Instastory.
The photo featured two men - Jordan Bowen and Luca Lucifer - and was published in a piece in I-D magazine.
It is part of a series of photos by Stella, which she plans to exhibit later this year, exploring modern relationships through portraits of couples.
It reappeared on Stella's feed on Sunday, after Olly, Jade and other key people in fashion and LGBT rights asked Instagram why the photo had been deleted.
Stella says she has received homophobic messages since first posting the photo.
"I am receiving many hate messages, saying that it's disgusting and that I should kill myself for posting that," Stella tells Newsbeat.
Stella says she was given no explanation by Instagram why they reinstated her photo and believes it was only done so after public outcry.
Jordan also responded to the photo being deleted, saying his seven-year relationship with Luca had been "reduced to a community guideline."
Instagram says the photo is among the "millions of reports a week" they receive from offended users and that it should not have been removed.