Tory MP Michel Fabricant accused of Islamophobia over Sadiq Khan tweet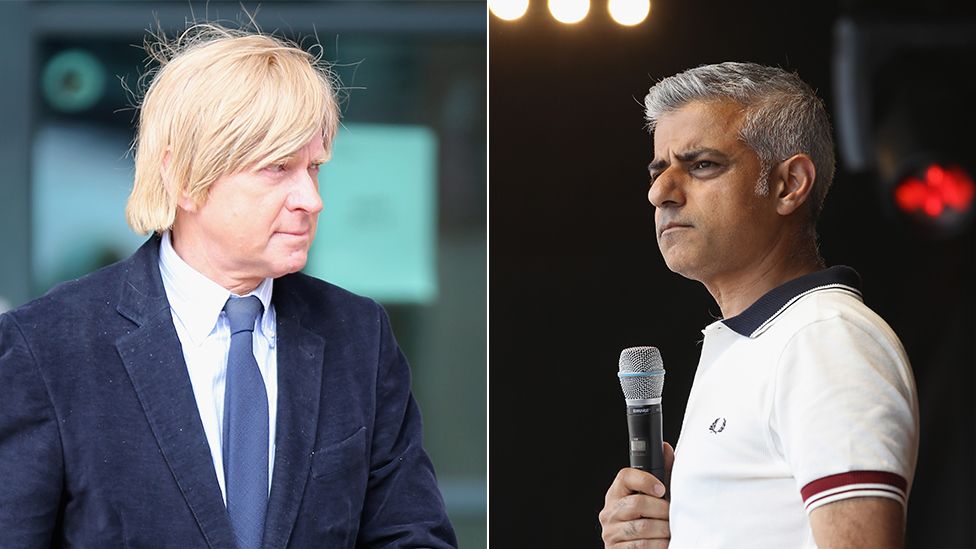 A Tory MP has been accused of Islamophobia over a now-deleted tweet he posted about Sadiq Khan.
Michael Fabricant posted a cartoon showing the Mayor of London's head on an inflatable balloon, engaged in a sex act with a pig.
Mr Fabricant has apologised, saying he "stupidly tweeted it in a meeting without checking it properly".
Warning: This article links to images you may find offensive.
Lichfield MP Mr Fabricant said: "Because I was distracted in a meeting and saw it on a tiny iPhone screen, I didn't spot what it really was.
"I would never deliberately put up a racist or Islamophobic tweet to offend people."
Former Conservative Party chairman Baroness Sayeeda Warsi responded, describing Islamophobia in the Tory party as "widespread".
And on and on it goes 🤦🏽‍♀️
There will be an inquiry- it's only a question of time.
The problem in my party is too widespread for there not to be.
The question is how much damage we will do to our reputation in the meantime as we drag our feet @Conservatives https://t.co/NYTz0dwIzX

— Sayeeda Warsi (@SayeedaWarsi) July 12, 2018
She recently called for an inquiry into Islamophobia in the Conservative Party.
Following Mr Fabricant's tweet, Baroness Warsi said that inquiry was "only a question of time".
She was the UK's first female Muslim cabinet minister.
Some Labour MPs called for Mr Fabricant's suspension.
Can't believe @Mike_Fabricant tweeted that vile, islamophobic image of @SadiqKhan - thought it was a spoof. He has just deleted it. Describes himself as an "MP dude" in his twitter profile but is clearly an "MP idiot". @SayeedaWarsi is right on this - her party has a problem.

— Chuka Umunna (@ChukaUmunna) July 12, 2018
The 68-year-old has caused anger with his tweets previously, and had to apologise in one instance after saying he would punch a female journalist "in the throat" if he was ever on a talk show with her.
You might also recognise him from an appearance on Channel 4's Celebrity First Dates.
Mr Trump has been a regular critic of London's Labour mayor, most recently in an interview with The Sun.
The Mayor of London was the person who gave permission for the giant blimp of Donald Trump to fly during his visit to the UK.
Labour MP Wes Streeting said he'd raised the tweet with the Conservatives, adding: "I'm sick of the mayor's religion being used as a punchline and punchbag by racists and bigots. MPs should know better."
Newsbeat has contacted the Conservative Party for comment.