World Cup 2018: Thank you Russia for the memories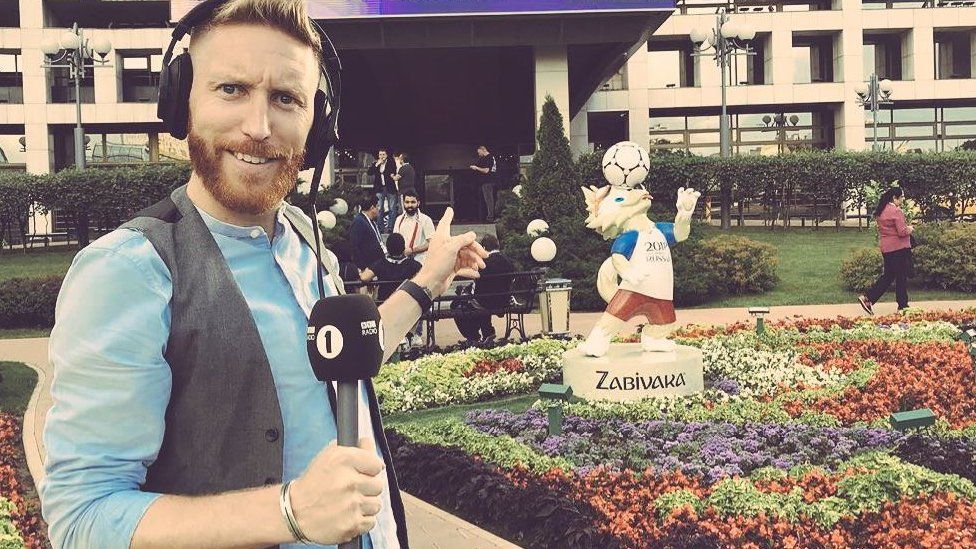 They think it's all over, it is now.
And it all concludes a rather breathtaking five weeks in Russia, so here are some of the things to remember:
No-one really knew what to expect heading into this tournament.
There was heightened political tension and the threat of hooliganism after clashes between England and Russia fans during Euro 2016 in Marseille.
The doubts diminished quicker than Germany's chances of lifting the trophy though.
From help through the Harry Potter-like metro stations, to the rather loud reception at Volgograd Airport, we were made to feel extremely welcome.
I was in Marseille two years ago when trouble broke out, yet this summer I have sat in stadiums with thousands of Russians cheering England on.
Their jubilation at Harry Kane's late winner against Tunisia almost rivalled that of the England fans around me.
Ah, let's talk about the England fans.
It's understandable their numbers have been down on previous tournaments, given the media and government attention on potential trouble.
But what they've lacked in numbers, they've certainly made up for in volume.
Led by the England band, I've not been to one of their games here where I haven't heard their dulcet tones for the entirety of the match.
Even when they were completely outnumbered by Colombians, the chant about Gareth Southgate to Whole Again could clearly be heard.
In a World Cup of huge shocks, maybe England fans singing an Atomic Kitten song is the biggest.
Let's face it, England fans have been rewarded with a journey they never thought possible.
England's first World Cup semi-final in nearly three decades, along with their first ever penalty shootout win in the competition.
The deathly still inside the Spartak Stadium before Eric Dier slotted in the winning penalty will be remembered for its eeriness as much as its history-making.
Seemingly you cannot reminisce about the World Cup without mentioning Gareth Southgate.
I mean, I even wore a waistcoat on Wednesday!
In the space of five weeks the former Middlesbrough man has transformed English football and the hopes of a nation.
Football is not coming home, but maybe the England manager's biggest victory here in Russia has been to reunite a country.
Talking of which, I must mention Russia.
They were the lowest-ranked side going into this tournament and struggling for wins.
Yet, the hosts inspired a nation by reaching the quarter-finals.
My overriding memory from this World Cup actually belongs to a small bar on a road called Ulitsa Pyatnitskaya, where I watched Russia beat former world champions Spain in a penalty shootout.
The streets soon filled with Russians and became a wave of white, blue and red as they partied to the soundtrack of car horns and trumpets long into the night.
Yes, France lifted the World Cup trophy on Sunday, but there have been many other victories along the way.
Thank you Russia, for hosting a truly memorable World Cup.