Kit Kat case: The food and drinks with trademarked shapes
By Kameron Virk
Newsbeat reporter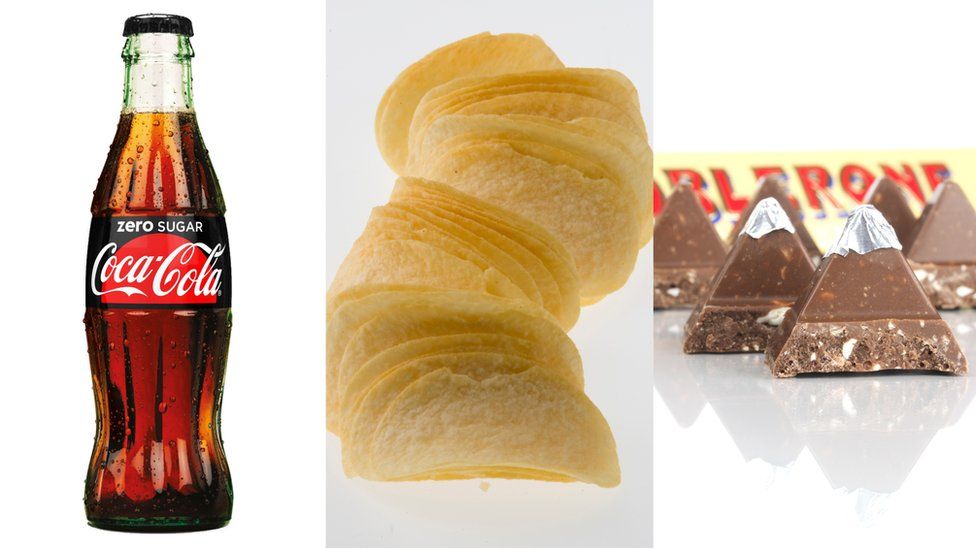 Nestle has lost its battle to trademark the four-finger shape of a Kit Kat - something it has been trying to do for more than a decade.
The company had reason to be hopeful, with trademarks and patents existing for many food and drink shapes around the world.
In the UK, one of the most iconic examples is Jif lemon juice.
A pancake day staple, Jif lemon juice is instantly recognisable.
But for a brief period in the late 1980s its shape faced competition from an American brand, RealLemon, with pretty similar packaging.
A legal case involving Jif lemon juice created a three-part test for "passing off" - when a business or brand seeks to pass off another party's goods or services as their own.
Despite not having a registered trademark for its shape, the House of Lords decided that Jif was recognisable enough to feel that it was being misrepresented by the American company, and that it could hurt Jif's profits.
RealLemon wasn't banned from producing packaging that looked like a fake lemon - the lemon just had to be distinctive from Jif's packaging.
While Kit Kat failed to meet the criteria necessary to trademark a shape, Toblerone has previously been successful.
It was decided that the triangular shape of the chocolate bar alone is distinctive enough to identify it as a Toblerone.
The chocolate's shape is also considered central to its advertising - "made from triangular almonds from triangular trees, triangular honey, from triangular bees", went a famous 1990s advert.
It's not been completely smooth sailing for the Swiss chocolate bar though - Poundland recently tried to claim that after a slight change to their bars, Toblerone's shape was no longer distinctive.
Poundland eventually agreed to re-design its Twin Peaks bars though.
Coca-Cola's contour bottle
Coca-Cola is another one to benefit from the distinctiveness of its design.
Its famous shape was first introduced in 1916 after warnings that Coke's original straight-sided bottle was being confused for copycats.
The contour bottle was first trademarked in 1960, with a version of the bottle with the words Coca-Cola written on it.
But by 1977 it was decided that the shape of the bottle alone was enough to identify it as Coke, leading to a second trademark.
It has since had trademarks for a version of its contoured bottle without grooves denied.
What shape is a Pringle? One identifiable enough to be trademarked.
Its patent was granted in 1976, for "dough sheets" that can be "cut into elliptical pieces having the approximate size and shape of sliced potatoes and then fried in conventional chip frying apparatus".
These American treats might be less familiar to UK residents, but Hershey's Kisses are famous for the "plume" that rises from the top of the chocolate.
It was enough to get them a trademark in the 1920s.