Spice Girl singer Mel B entering rehab for PTSD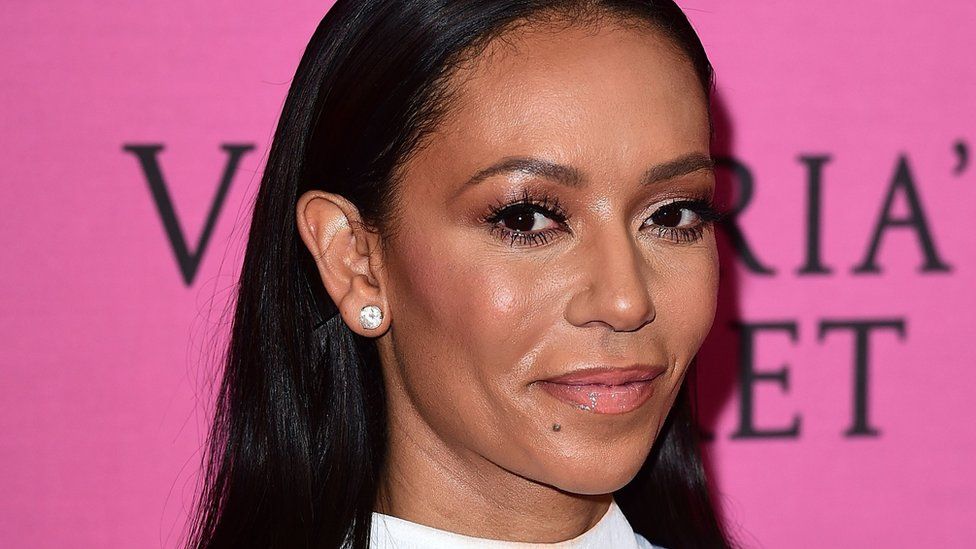 Spice Girl Mel B says she's entering a rehab facility to seek treatment for post-traumatic stress disorder (PTSD).
The singer says the past six months have been "incredibly difficult" and claims she's been drinking "to numb my pain".
The 43-year-old has been finalising her divorce from Stephen Belafonte, a relationship she says was abusive.
The film producer was recently cleared of physically and verbally abusing Mel during their marriage.
Mel B retweeted a text message that her mum Andrea had shared about the singer seeking help.
In a statement Mel said that her divorce and the death of her father were the main reasons she was seeking treatment.
"Sometimes it is too hard to cope with all the emotions I feel. But the problem has never been about sex or alcohol - it is underneath all that," she said.
"No-one knows myself better than I do. But I am dealing with it. I love my three girls more than life itself."
The Leeds-born star said she was recently diagnosed with PTSD and was speaking about it because it's a "huge issue" for lots of people.
"If I can shine a light on the issue of pain, PTSD and the things men and women do to mask it, I will do," she said.
Earlier this month a US judge dismissed claims the singer had made against her ex-husband Stephen Belefonte.
In court papers Mel B claimed that the film producer was abusive and that he'd threatened to destroy her career by releasing a sex tape.
Stephen Belafonte's legal team described the claims as "outrageous and unfounded".
After being cleared of the abuse allegations, a judge refused to grant restraining orders that the pair had both filed against each other.
Mel B was ordered to pay her former husband £270,000 in legal fees and more than £3,000 a month in child support payments.
A recent video the star posted on Instagram showed her reading a book called Heal Your PTSD.
Despite currently working as a judge on America's Got Talent alongside Simon Cowell, Mel says she plans to enter a UK-based treatment centre.
Post traumatic stress disorder, or PTSD, is an anxiety disorder caused by very stressful, frightening or distressing events.
The NHS says that someone with PTSD may often relive the traumatic event through nightmares and flashbacks.
Sufferers may experience feelings of isolation, irritability and guilt, have problems sleeping and find it hard to concentrate.
All these symptoms can have a significant impact on the person's day-to-day life.