Avicii's family set up tribute site for fans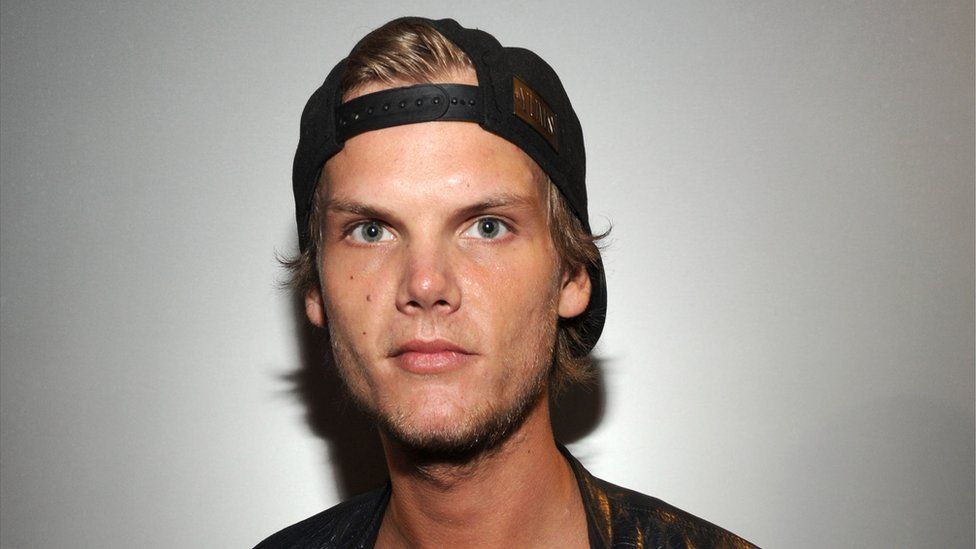 Avicii's family have turned his official website into a digital memory board where fans have been invited to share their tributes online.
The 28-year-old DJ, whose real name is Tim Bergling, was found dead while on holiday in Oman in April.
"We created this space so you could share your memories with all of us and let the world know what Avicii meant to you," the website reads.
"His music and your memories are forever."
Fans can upload comments and images in tribute to the Swedish star.
Several people have uploaded photos of the official Avicii logo, with two triangles representing an "A" and a "V", as tattoos.
Others have shared portraits of the DJ and shots from his concerts, and some have shared a lyric from his song The Nights as tattoos too.
The lyric goes: "One day you'll leave this world behind, so live a life you will remember."
One tribute reads: "Tim, thanks for existing. You inspired a lot of people, including me. We will forever miss you."
Another says: "I love you. And thank you for being one of those who made me love electronic music - you guys don't know how much you saved my life."
"Thank you Avicii. Your music will live on forever," says another.
Avicii's family thanked fans for their support following his death earlier this year.
Thousands gathered in Stockholm, where Avicii was born, to remember him, and a church in the Netherlands used its bells to play his song Without You.
A statement from the family at the time said that Avicii "could not go on any longer" - adding that he "struggled with thoughts on meaning, life, happiness".
They also expressed gratitude for the tributes to Tim: "Thank you for all the initiatives taken to honour Tim, with public gatherings, church bells ringing out his music, tributes at Coachella and moments of silence around the world.
"We are grateful for the privacy during this difficult time. Our wish is that it continues that way."
If you're struggling with mental health, help and information is available through the BBC advice pages.