Kim Kardashian is 'fighting' to free another prisoner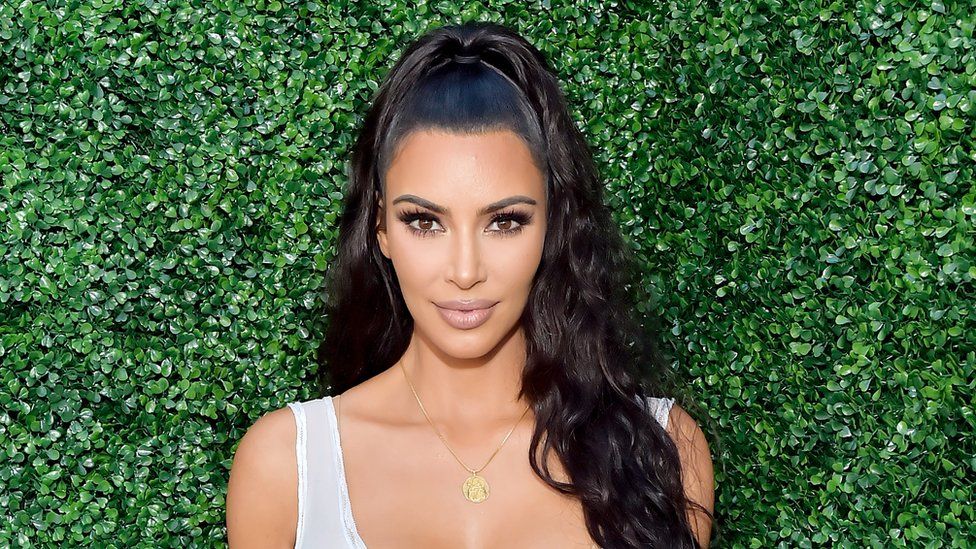 Kim Kardashian West says she's "fighting" to free a prisoner who was sentenced to life for drug possession.
The reality star says Chris Young was given an "unfair" punishment and that "the laws really have to change".
Speaking on a US podcast, she told listeners she "talks to the White House often" about prison reform.
Now Kim hopes that she can do the same for 30-year-old Chris - who has been in prison for eight years.
According to the Keeping Up with the Kardashians star, Chris was imprisoned for possession of marijuana and less than half a gram of cocaine.
His story has also been shared by the Buried Alive Project - which wants to stop life without parole sentences being handed out under US drug laws.
Skip twitter post 2 by Brittany K. Barnett
My client, Chris Young, is serving life w/o parole for low-level role in a drug case. The unspeakable cruelty of Chris being set to NEVER breathe air as a free man again epitomizes a failed system thriving off human misery. Unacceptable. @BuriedAliveProj https://t.co/RKFD7DX6oH

— Brittany K. Barnett (@MsBKB) June 26, 2018
The BBC is not responsible for the content of external sites.
End of twitter post 2 by Brittany K. Barnett
Chris was arrested at the age of 22.
According to The Buried Alive project, he memorised a 25-page speech for his sentencing in which he shared stories from a childhood "rife with poverty and trauma".
Chris received life without parole because of two previous drug charges from when he was a teenager.
The state of Tennessee enforces a law commonly referred to as the "three-strikes law", which means that once you have three convictions you're automatically given a life sentence.
In prison, Chris is said to study in his free time and read as much as he can.
His sickle cell anaemia means that he's had to have "a few surgeries" and has spent part of his time in prison in a medical facility.
Kim says he's in "close proximity" to trouble but has maintained a "perfect record" while in maximum security prison.
"He was saying 'I can stay out of trouble in here [the medical facility], but going in prison there's stabbings, there's this and if you're near that you can get in trouble so easily'.
"It's scary when you have a minor drug charge, but then you get life and you're stuck in this crazy maximum security prison with murderers," she added.
Kim is now working with Kevin Sharp, the judge who sentenced Chris and resigned immediately afterwards.
"It was a mandatory sentence that he had to deliver and he knew it was so wrong," she said.
"He was like, 'I'm going to make this right, I'm going to step down and I'm going to help to fight to get him out'."
As well as working with the judge, Kim "often" talks to the White House about prison reform.
She says Jared Kushner, a senior advisor to President Trump, is passionate about changing laws.
If Kim succeeds in freeing Chris then this will be the second prisoner that she's helped to release.
In May 2018 she pleaded with Donald Trump to free a woman called Alice Johnson from prison.
Alice had been sentenced to life in jail, with no chance of parole, on drug trafficking offences in 1997.
The meeting led to the president pardoning her crime and she was released a month later.