London Fashion Week to go fur-free for the first time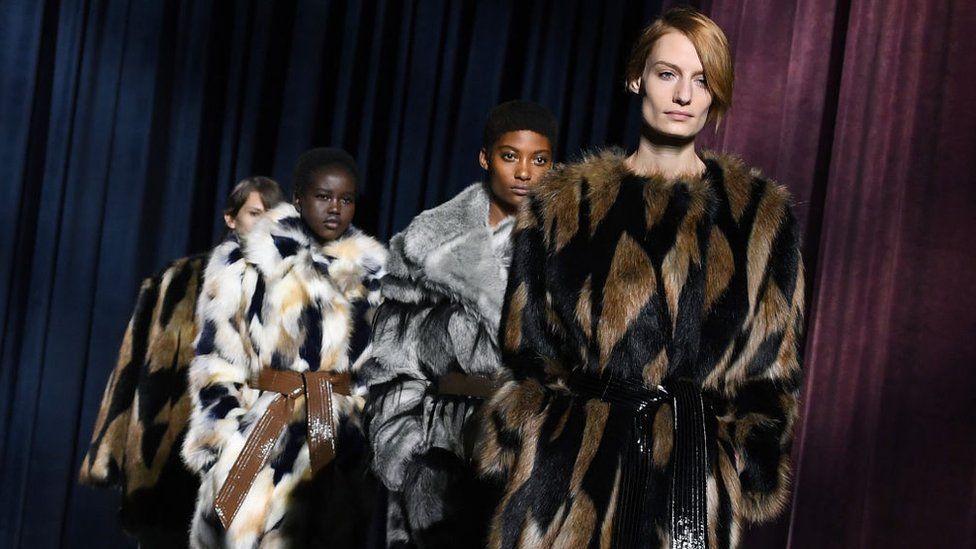 London Fashion Week this year will be completely fur-free for the first time.
The event takes place this month and will be the first of the big fashion weeks to get rid of fur.
The announcement comes from the British Fashion Council after a survey of the designers included in this year's schedule.
Wendy Higgins, Director of Communications for Humane Society International, says this is a "pivotal moment in the demise of the cruel fur trade".
"Fur cruelty is no longer welcome on the catwalk at London Fashion Week, and that is a powerful and exhilarating victory for animals that we hope others will follow."
Newsbeat has contacted the British Fur Trade Association for comment.
The issue was investigated by the Environment, Food and Rural Affairs Committee (EFRA) after it found several high street and online retailers were selling real fur wrongly labelled as fake.
These included TK Maxx, BooHoo, Boots, Amazon, Kurt Geiger and Tesco.
EFRA described the current labelling of fur products as "not fit for purpose" and said that retailers and Trading Standards had become complacent about incorrectly labelled items.
The Labour Party also pledged to ban all fur imports to the UK in June after two separate petitions with more than 500,000 signatures called for government action.
Labour's shadow chancellor John McDonnell told Newsbeat at the time that "we should not have a fur trade that relies upon the suffering of animals abroad".
Fur farming has been banned in Britain since 2000 but figures show the UK imported almost £75m of fur in 2017.
Even though the farming of fur is illegal, it's still legal to sell some types of real fur that have been imported from other countries.