Post Malone in car crash days after plane drama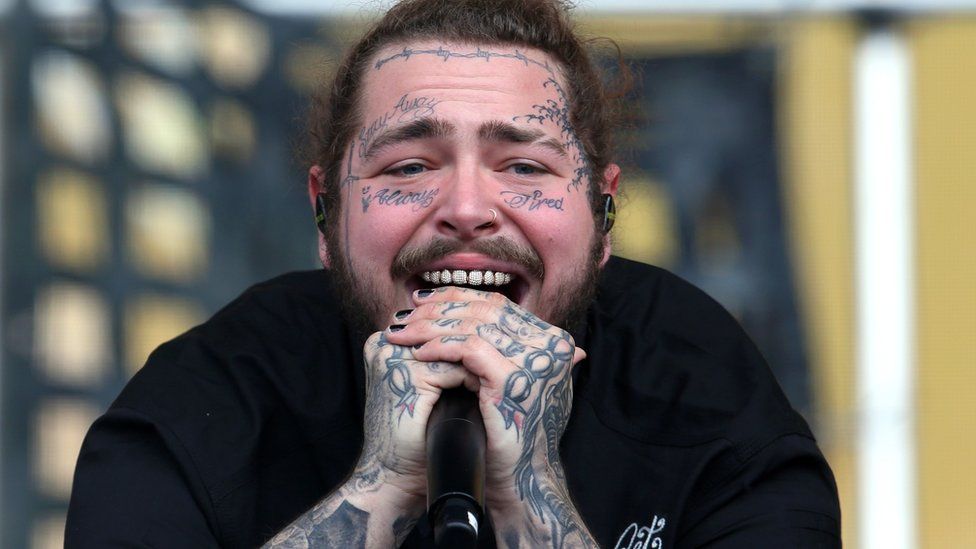 Post Malone says "god must hate me" after he was involved in a car crash in California.
The rapper's white Rolls-Royce was left badly damaged when it crashed through a fence after colliding with another car.
Police in Santa Monica confirmed several people were treated at the scene but no one was seriously hurt.
The accident comes just two weeks after his private jet was forced into an emergency landing when two of its tyres exploded during take-off.
According to reports the crash happened just after 3.30am local time on a motorway on the border of West Hollywood and Beverly Hills in Los Angeles.
The 23-year-old rapper spoke to a local television news channel before leaving the crash site.
Post Malone said: "First almost a plane then almost a car. God must be trying to kill me."
A police spokesperson confirmed that there were no reports of alcohol use or driving under the influence. It was unclear what caused the crash.
Two weeks ago Post Malone, whose hits include Rockstar and Psycho, was on a private jet that took off from New Jersey heading for London.
During take-off two of the aircraft's tyres blew out forcing it to make an emergency landing in New York City.
The rapper was travelling to the UK to appear at Reading and Leeds festivals when the incident happened.
He tweeted, thanking people for their prayers but said he couldn't believe "how many people wished death on me on this website".
Fans turned up at the airport and cheered when the jet, which was carrying 16 people, touched down.
His second album, Beerbongs & Bentleys, was released earlier this year and went to number one in the US.
It also broke several streaming records and went platinum within four days of release.