Radio 1 Teen Awards: Little Mix, 5SOS and Not3s to play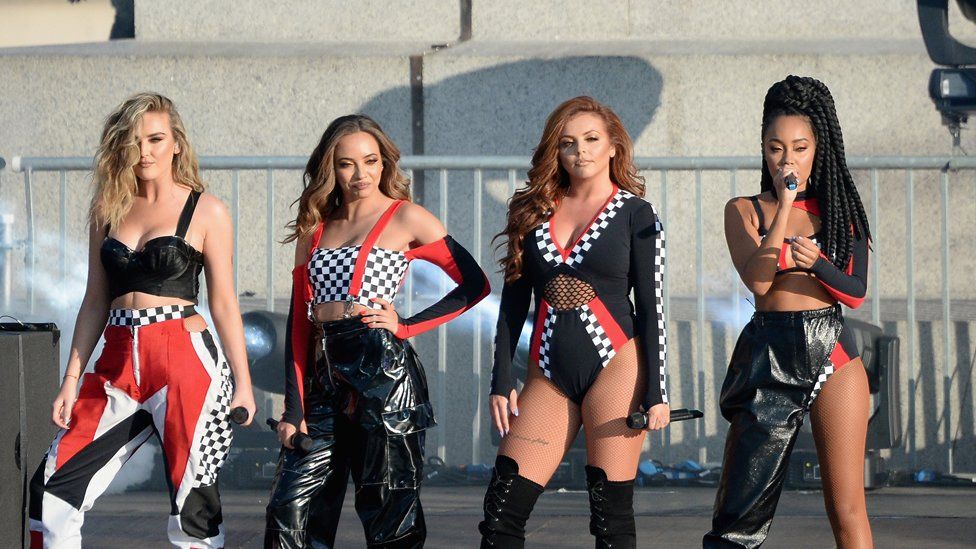 Little Mix, 5 Seconds of Summer and Not3s are among the performers announced to perform at the Radio 1 Teen Awards on 21 October.
The event will be hosted by Greg James, Maya Jama, Mollie King and several other guest presenters.
Also on the bill in London are HRVY, Jonas Blue, Jack & Jack and Not3s.
As well as performances, the event names its teen heroes of the year and celebrates teenagers in the UK who have done amazing things.
Each year, a judging panel made up of Radio 1 DJs and former teen hero winners picks the winners of the teen awards.
Last year, the winners had set up a mental health charity, provided a voice for children in care and inspired others to tackle obesity, anxiety and depression.
The ceremony recognises some of the year's best music, online, sport and entertainment stars - as voted for by Radio 1 listeners.
The annual event will take place at the SSE Arena, Wembley, on 21 October.
Tickets, at £15.50 plus booking fee, will be on sale from Thursday 13 September at 5pm.
There are 9,000 and they're only available to 14 to 17-year-olds, who will need permission from a parent or guardian.