Ninja is the first gamer on the cover of ESPN Magazine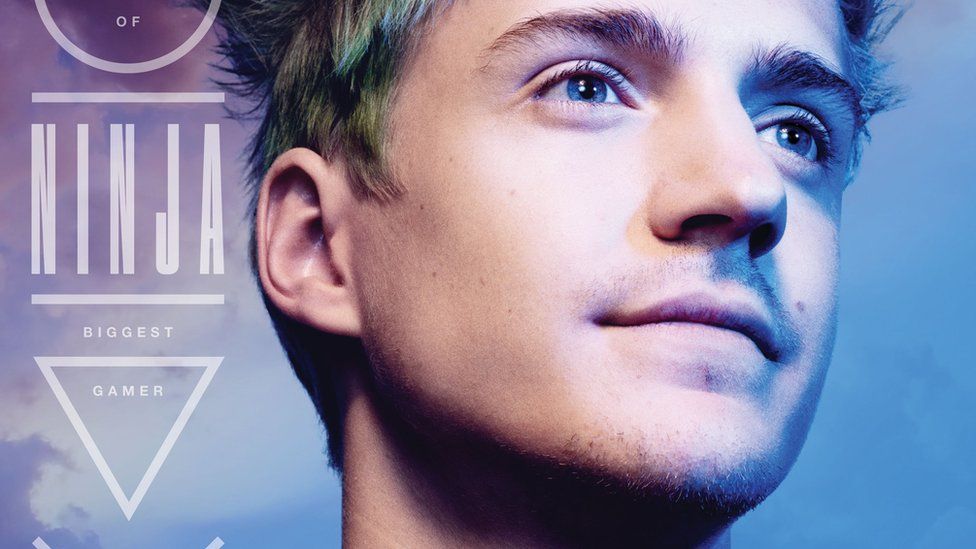 Ninja is the first professional gamer to feature on the cover of ESPN Magazine.
The 27-year-old streamer, real name Tyler Blevins, is most famous for playing Fortnite and has more than 11 million followers on Twitch.
But some people are questioning if a gamer should be in the same category as athletes.
I play video games I can say with 100% certainty it's not a sport. There is no physical activity involved.

— Brandon Hamblin (@BrandonHamblin5) September 18, 2018
He got big thanks to Fortnite - and Drake
Ninja started off as an e-sports competitor, mostly playing Halo.
But when Fortnite introduced its battle royale mode, Ninja jumped ship and then started getting really big.
Back in March, Forbes reported that he had 3 million followers and 4 million YouTube subscribers.
He now has 11 million Twitch followers and 18 million YouTube subscribers.
Playing in a four-man squad with the Toronto rapper, American footballer Juju Smith-Schuster and Travis Scott, Ninja's stream reached over 600,000 viewers - smashing the record for a non-tournament game.
Ninja makes nearly all of his money, which ESPN reports is close to a million dollars (£750,000) a month, from Twitch.
He gets paid from adverts on his channel, paid subscribers, one-off fan donations - as well as other income from YouTube and sponsorships.
It's not all been plain sailing
The Chicago-based streamer has also made headlines, with his new-found fame, for the wrong reasons.
In March he apologised for saying the n-word on a livestream when he was rapping.
Then, in August, he was criticised for saying he doesn't "play with female gamers" out of respect for his wife Jessica, who is also his manager and a professional gamer.
"Even if there's a hint of flirting, that is going to be taken and going to be put on every single video and be clickbait forever," he told Polygon in an interview.
"hey ninja, women have a harder time growing as streamers cause they're harassed endlessly and not taken seriously, how're you going to use your huge platform/audience to help?"

"well my plan is to completely ignore them all because there might be some little rumors."

🙃🙃🙃🙃

— Riley J. Dennis (@RileyJayDennis) August 11, 2018
While Ninja's popularity has come on Fortnite, he has started streaming Call of Duty Blackout, which is another battle royale game.
He says he gets so good by constant practice, streaming for about 12 hours a day.
Averaging about 15 wins out of 50 a day, he always tries to end the day with at least one win.
He tells ESPN: "When I die, I get so upset."