#KindrGrindr: Gay dating app launches anti-racism campaign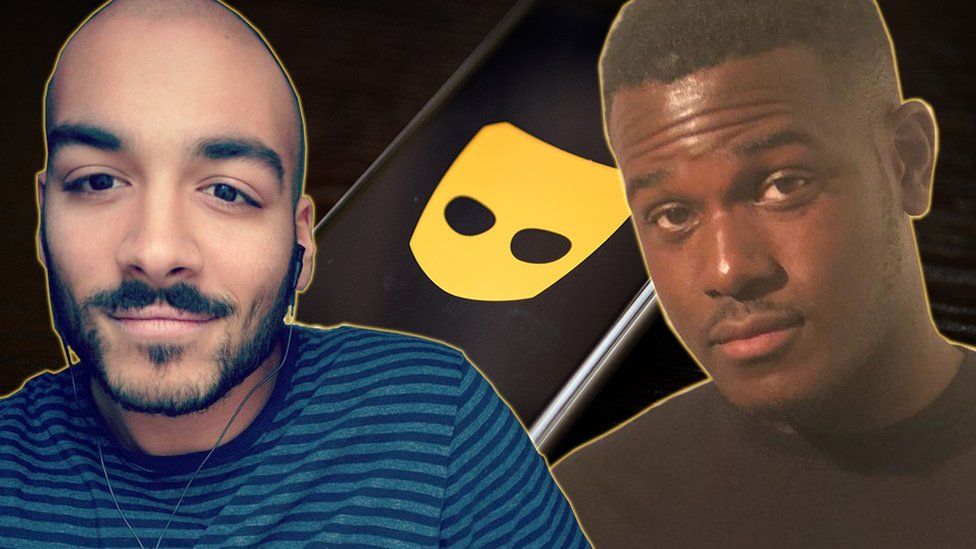 If you're a black or Asian user of gay dating app Grindr, then it's possible you've encountered racism while using it.
Some users of the app have said they've come across what they believe are discriminatory statements on other profiles - things like "no blacks and no Asians".
Others say they've faced racist comments in conversation with users when they've rejected their advances.
Now Grindr has taken a stand against discrimination on its platform and says no user is entitled to tear another down for "being who they are".
It's launched the #KindrGrindr campaign to raise awareness of racism and discrimination and promote inclusivity among users.
It says it will ban users who "bully or defame" others and will remove offensive language from profiles.
(Warning: This video contains language some people may find offensive)
The BBC is not responsible for the content of external sites. YouTube content may contain adverts.
Skip youtube video by Grindr
Allow YouTube content?
This article contains content provided by Google YouTube. We ask for your permission before anything is loaded, as they may be using cookies and other technologies. You may want to read Google's cookie policy, external and privacy policy, external before accepting. To view this content choose 'accept and continue'.
The BBC is not responsible for the content of external sites. YouTube content may contain adverts.
End of youtube video by Grindr
This is the first in a series of videos, and includes well-known BAME individuals such as RuPaul's Drag Race star The Vixen and comedian Joel Kim Booster.
Zac Stafford, chief content officer at Grindr, says he has experienced racism on the app himself.
"I was a user of Grindr before I started working here, so I was already familiar with the racism and issues faced by people of colour or non-masculine identifying people on the app," he says in a statement.
"Online discrimination has reached epidemic proportions affecting not only Grindr but other social networks."
'No blacks, no Asians, no Hispanics'
"I've had people call me a monkey," says 26-year-old Alex Leon, an LGBT activist from London who uses Grindr.
"Some people will very bluntly say something along the lines of "no blacks, no Asians, no Hispanics".
He welcomes Grindr's Kindr initiative but says he'd "like to see more" from the company in the future to protect young BAME people using the app.
"For many young people, this is their first foray into the world of what it means to be LGBT," he adds.
"These spaces are supposed to be meant for you as a gay or bisexual person and then you come into contact with even more discrimination."
Phil Samba thinks Grindr's new approach to inclusivity could have come a lot sooner.
"I'm tired of talking about racism on dating apps because I talk about my experiences and non-people of colour say 'That's really bad' and it just continues," he tells Newsbeat.
"I'm bored of talking about how I've been called the N-word on an app or how traditionally non-black men will react badly if I don't want to sleep with them."
Phil says #KindrGrindr is a "step in the right direction" but wants to see users banned if they continue to use racist or discriminatory language on their profiles or in conversation with others.
He says seeing racist statements about sexual preferences on profiles leaves BAME people "feel like there's something wrong with you because of your race".
Grindr says it's setting a "higher standard" for its users and has updated its community guidelines.
It says it will ban anyone found "bullying, threatening, or defaming another user" and will also "remove any discriminatory statements displayed on profiles".
"You're free to express your preferences, but we'd rather hear about what you're into, not what you aren't," it said.
It also encourages users to report anyone who appears to be breaking the rules.