Young Landscape Photographer of the Year: Cornwall teenager 'shocked' by win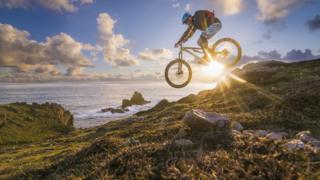 "I came home from college and mum was like, 'I've got some pretty big news'. I just stood there in silence, I was shocked."
Josef Fitzgerald-Patrick is still pinching himself after being named Young Landscape Photographer of the Year 2018.
The 18-year-old's winning entry is a picture of his friend Russ riding a bike at sunset near where he lives in Cornwall.
"I knew I had had quite a few images shortlisted but I still couldn't believe it," he says.
Josef, who is studying for a diploma in photography, will now have his winning images published in a book alongside other amateur and professional photographers in the UK.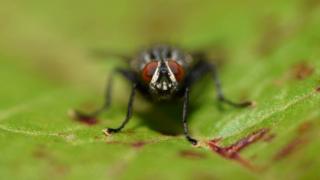 Josef reveals he used an "exposure blend" to achieve the perfect finish. It involved taking an "extremely light picture" and a darker more detailed second image and mixing the two.
He explains: "I was really surprised that was the one that won the competition. I've always been into cycling and it's great being able to combine photography and riding."
Josef stresses the patience needed to get that perfect picture.
"There's a lot of planning that goes into it. It's all about checking the forecast, making sure the conditions are right.
"I use apps to check the weather and see what time and where the sun is setting, that sort of thing."
---
Josef's top tips
"The time of day you try to take a picture is really important. Light will change everything. Whether it's warm light in the evenings or direct sunlight at midday. It can really define the object, animal or person you're taking a picture of.
How you frame your picture. For example if you're taking a picture of the seascape then remember that the horizon always has to be level. The rule of thirds, imagine your screen is divided into three parts then you want to place your images in those thirds to make it more appealing to the eye.
Whether it's a £1,000 piece of kit or your smart phone - know your equipment. Knowing the right settings or things it can do can be the difference between a good picture and a great picture."
---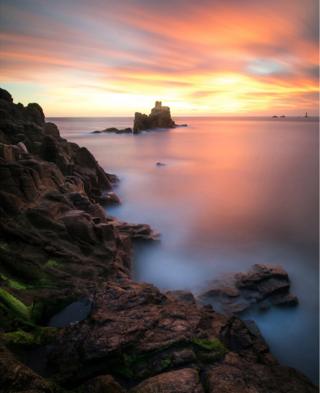 Josef doesn't remember how old he was when he took his first picture - with his dad being a photographer he says his house has always been full of cameras.
"One year for Christmas my parents bought me two books written by Ross Hoddinott about landscape and wildlife photography and the way they sparked my imagination, that was it really," he says.
As well as having a keen eye for wildlife and landscape photos, Josef's knack for taking stunning photos at night has seen him start his own training course.
He says so far this year he's taken about 10 people out after dark to take pictures, including of the Milky Way.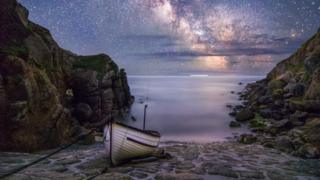 "I really like teaching people and passing my skills on. It's really fun taking people out and showing them how to do it.
"Then seeing their faces light up when that perfect picture shows up on the back of the camera," he reveals.
The 18-year-old confessed to spending all his pocket money and savings on getting top of the range cameras and equipment but says people can take snaps with their smart phones that can rival any high-spec camera.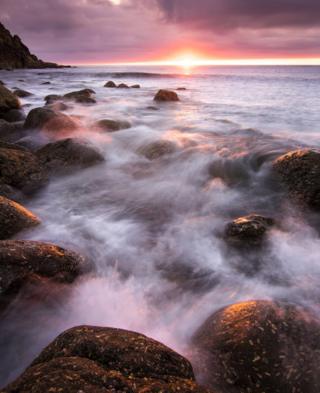 Follow Newsbeat on Instagram, Facebook and Twitter.
Listen to Newsbeat live at 12:45 and 17:45 every weekday on BBC Radio 1 and 1Xtra - if you miss us you can listen back here.