Dragons' Den's Peter Jones: 'Teach school kids how to set up a business'
By Lindsay Brown
Newsbeat reporter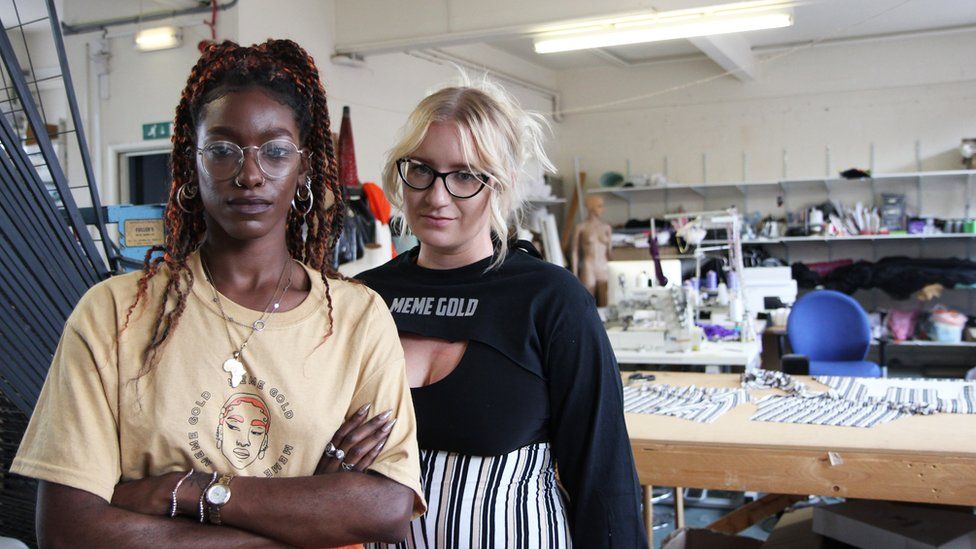 Peter Jones from Dragons' Den says young people are not being given enough education and encouragement to start their own businesses.
"Frankly the government aren't doing enough to support enterprise," he tells Radio 1 Newsbeat.
The businessman wants enterprise taught as part of the school curriculum "sharpish".
Enterprise can include lessons in how to start a business. At the moment, schools can decide whether to teach it.
"If they [children] don't have experience of enterprise, or what enterprise even means, they're not going to know what to do," Peter says.
"That's why we've got nearly a million people out of work today - they're not enterprising, they don't know enough about business - they need to and they should."
In a statement to Newsbeat, the government says schools are required to offer students "the opportunity to develop entrepreneurial skills" in careers guidance.
It adds that pupils should "have access to advice on options available post-16 including entrepreneurship".
It follows six young entrepreneurs over several months as they try to succeed in starting up their own business.
Meme Gold and her business partner Joss run a fashion brand out of a studio in Birmingham and feature in our documentary.
Meme dropped out of university where she studied fashion and then lost her job.
Her friends suggested she make a business out of the clothes she made, which she now sells online.
Meme believes "life skills" including entrepreneurship should be taught in schools, even if it's the "bare basics".
As the creative force behind the brand, Meme says the best thing she did was to ask Joss to come on board as a business partner.
"It means I can focus on the creative side and she can do the business side."
Like Meme and Joss, an increasing number of young people want to become their own bosses.
The number of self-employed 16 to 24-year-olds has nearly doubled since 2001 - a total of 181,000 people in this age bracket were classified as self-employed workers in 2016.
'Enterprise can't be taught'
Small business minister Kelly Tolhurst MP has told Newsbeat she disagrees with Peter Jones's comments about teaching enterprise.
She left school at 16 and set up her own business at 22.
"I'm not sure you can teach somebody to be enterprising.
"I didn't get that at school. That came to me when I left school and went into the workplace and then I saw my opportunities."
There are a number of ways the government, charities and businesses are helping people who want to set up their own companies, including loans and mentoring.
Kelly Tolhurst thinks people need to nail core school subjects to be successful in running their own business.
"If you're no good at English and maths it's going to be a struggle for you to go out on your own and become a self-employed person and run a business."