Essential Mix at 25: Pete Tong's favourite moments
By Pete Tong
Radio 1 DJ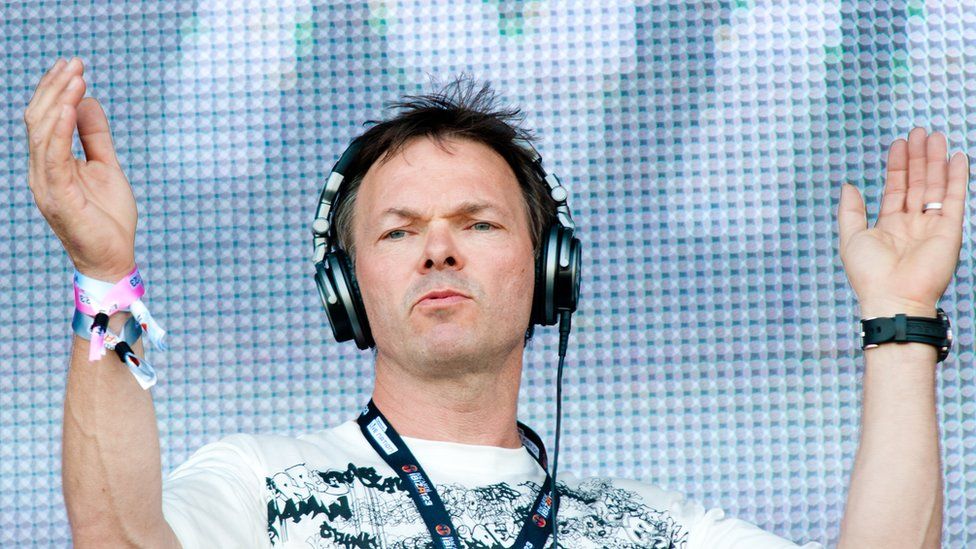 A little known fact? The first song ever played on the first ever Essential Mix was Save Our Love by 90s girlband Eternal.
Pete Tong's Radio 1 staple is now celebrating its 25th birthday with a night of live sets on 26 October.
Over the years, nearly every major DJ has featured on the show - from Calvin Harris to David Guetta to Deadmau5.
Pete says it's the perfect showcase for artists to come on and present "what they can do" on a blank canvas.
In 2018 he says it's a "challenge" to keep people's attention in the face of increased competition from live streaming services like Boiler Room, Circle and Be-At TV.
"People still enjoy the purist minimalism. The Essential Mix is all down to the audio, how the DJ mixes tracks together and how they sequence them."
With hundreds to choose from, here's the man himself to talk you through his top four Essential Mixes of all time.
Carl Cox, Millennium Eve, 1999
We took over Radio 1 for the whole night and staged this completely bonkers idea of putting Carl Cox in Australia and having him kick off the New Year's Eve celebrations.
He then got on a plane, crossed the international date line and finished off in Hawaii.
The fact that we pulled that off will always be really special.
He played the Aaron Copeland composition of Fanfare For The Common Man at midnight. It was a moment that will never be repeated in our lifetime.
He'd done a couple of mixes for us already but this one was really special and was voted the Essential Mix of the year.
It was a Northern Soul-inspired, rare groove mash-up that allegedly was the reason he ended up working with Steven Sodenburgh.
He's now a brilliant music supervisor and go-to soundtrack guy who worked on the Oceans' films.
I think everybody would expect me to say the Goa mix by Paul Oakenfold.
It remains a really groundbreaking mix because it came out in the very beginning of our journey, influenced by backpackers and holiday-makers making the trip to the full moon parties in India.
Paul started using film soundtracks in the mix and showed people what you could do in a radio show mix format, as opposed to banging it out in the club.
One of the soundtracks he used was Vangelis's music from the original Blade Runner.
This was the first Mix Eric Prydz had done for us since his live recording from his set at Creamfields in 2011.
It was huge and featured loads of previously unreleased tracks.
It began trending on Twitter and proved how the Essential Mix still had an amazing impact, two decades after its debut.