Big Brother housemate removed over unacceptable language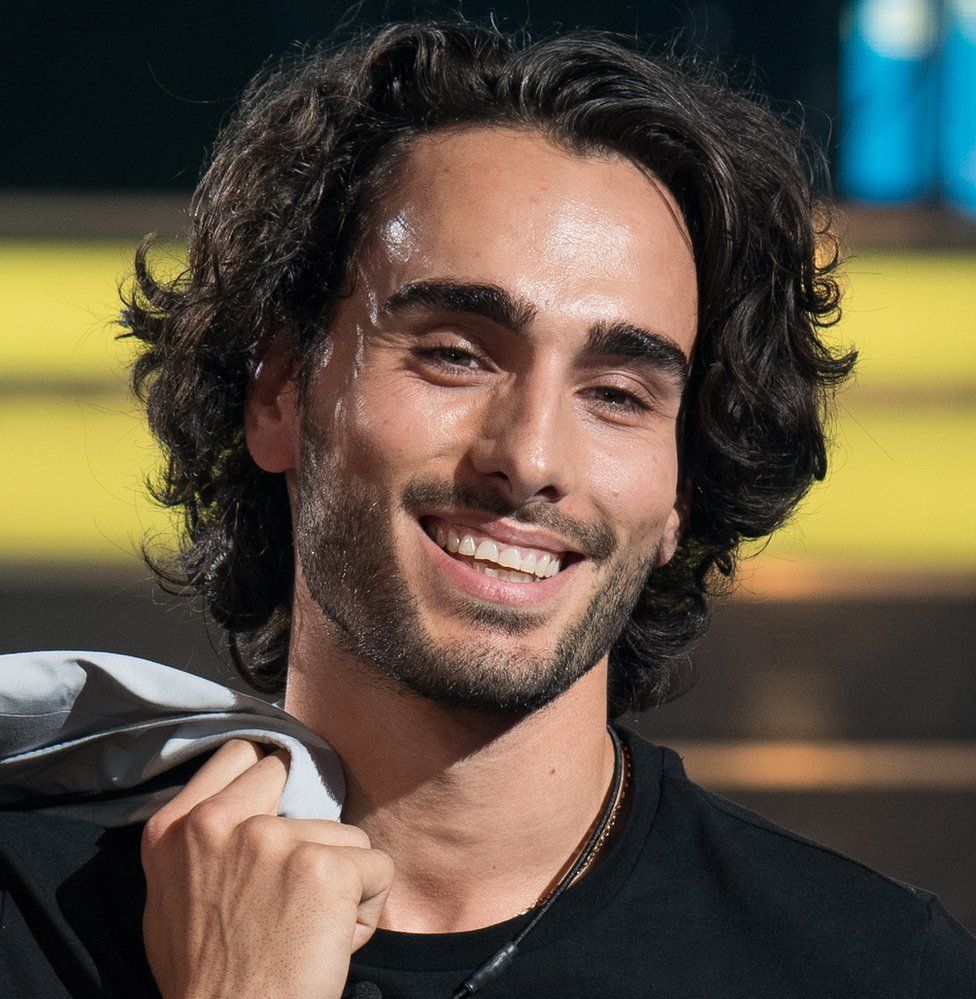 Big Brother contestant Lewis Flanagan has been removed from the house for "unacceptable language" but says he's "not ashamed" of what he's done.
Viewers were shown the moment the 27-year-old from Stockton-on-Tees was called into the diary room and told to leave.
He said that he was "obviously devastated" and that what he said was "unacceptable".
Viewers won't find out the circumstances until Sunday's episode.
Big Brother said there was no choice but to remove him immediately. His response: "I never come here to offend anyone or hurt anyone's feelings."
Lewis went on to say he was "devastated" but "not ashamed".
He said: "I'm not ashamed because I didn't try to offend anyone - it was a slip of the tongue.
"Unfortunately for me my bad language and misuse of certain phrases and certain words has exploded in my face."
"I'd apologise to anyone who I've upset."
"I never meant to upset anyone or hurt anyone's feelings or disrespect anyone from any kind of background, or race or religion, so yeah I'm sorry."
"Obviously I'm going to pay the price."
It's not yet clear what Lewis actually said to be removed but on his Twitter account, which says in the bio it's being run by his family, it said it was "nothing to do with racism."
Thank you to the big brother production team for trying hard to keep Lewis in the house, but due to the nature of the conversation with Brooke and Cameron today. It was nothing to do with racism before you all start. Lol The owners of the station could not let him continue. Xx

— Official Lewis F BBUK (@FbbukO) October 26, 2018
While some viewers were glad to see the back of him...
Soooooooo Glad!!!! I can't stand Lewis and think he's a loudmouth bully (except to men who frighten him!!!!). I've hated him from the start.

— Deborah Ashleigh (@DebAnnAshleigh) October 26, 2018
Others wanted him to stay...
You might have removed Lewis from the house @bbuk but say what you want about him he has been a fantastic housemate & to me he is the real winner of the show. I've loved him from the very start and he has done the north east very proud #BBUK pic.twitter.com/9CxdTVOEDh

— ❤️❤️FIONA❤️❤️ (@sadlerfiona21) October 26, 2018
Such a fix it was part of the task!!! Distraction @bbuk 😡 #Lewis should be put back in!!

— Angela Bailey (@LookYoungLookAm) October 26, 2018
Oh big mistake @bbuk Lewis was the only one who keep viewers interested! Get ready for a boring week now 😴

— Tracy (@tracylo05) October 26, 2018