Jason Derulo sings from balcony after arena gig gets cancelled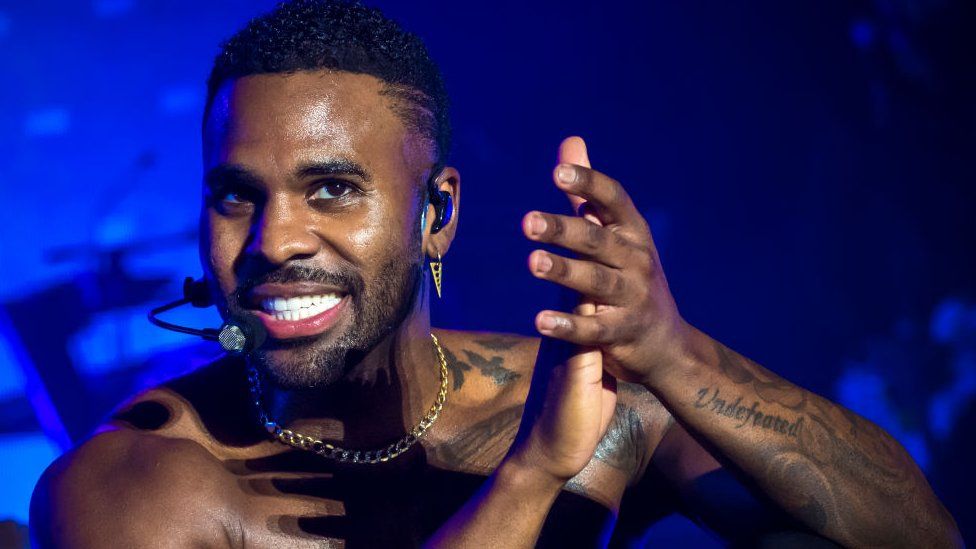 Jason Derulo sang to fans from a balcony instead of inside an arena after his concert in Prague was cancelled over safety concerns.
The show was stopped at the Tipsport Arena with just hours to go so the 29-year-old did the impromptu gig instead.
Even though he rescheduled for another date he didn't want his fans to go away empty handed.
He wrote on Instagram: "The love and fellowship we shared last night will be forever tattooed on my heart."
In a video he posted you see Jason being told by his tour manager that the show can't go on because of safety concerns.
He then looks worried about the fans saying:"I mean they been outside since seven this morning, all day long bro.
"I'm going outside. Give me a megaphone or something," he adds.
They go one better and give him a microphone on a balcony at the arena where he sings hits like Talk Dirty and Swalla.
That made fans very happy...
Skip twitter post 3 by 𝐥𝐮𝐜𝐢𝐞✨
Jason Derulo singing on the balcony after his concert has been cancelled in Prague is something admirable. Not everyone would do that Jason. Respect.✌️

— 𝐥𝐮𝐜𝐢𝐞✨ (@stunningblythe) October 25, 2018
The BBC is not responsible for the content of external sites.
End of twitter post 3 by 𝐥𝐮𝐜𝐢𝐞✨
He's not the first artist to adopt the "show must go on" attitude.
Earlier this month Becky Hill sang on the street outside the Manchester Academy after she was forced to cancel a sold-out show due to a burst water pipe.
Speaking on Radio 1 Breakfast with Greg James she said: "It was so nice, my band suggested it on our WhatsApp group."
Jason Derulo's tour continues in Croatia tonight, Serbia tomorrow and Poland on Tuesday.