The celebrity costumes winning this Halloween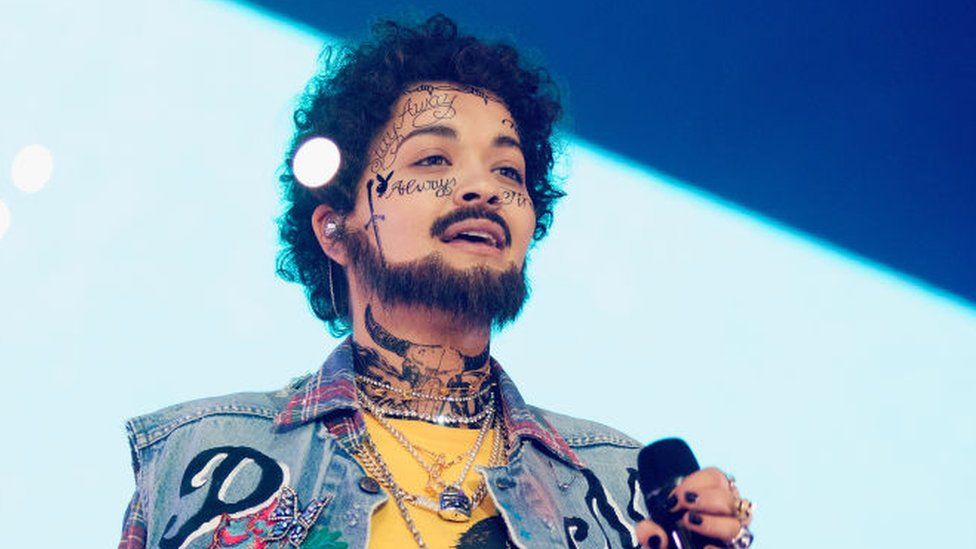 For some of us growing up, a bed sheet over your head made you a ghost, a towel was a superhero's cape and toilet paper equalled mummy bandages.
But when you're a celebrity worth millions, Halloween tends to be a bit more of a spectacular affair.
This year, some famous faces have been spotted dressed as superheroes, supernatural beings and other creepy creatures.
So, your verdict - spine-tinglingly good or ghastly?
Rita Ora went dressed as Post Malone, tattoos and all.
The British singer even went on stage dressed as Post to perform a karaoke version of his hit Rockstar.
Rita wrote on Instagram: "Surprised Wembley as you tonight at my show my fans didn't even recognise me LOL."
Harry threw back to a 1975 Sir Elton John performance which took place at the Dodgers Stadium.
And Sir Elton was clearly happy with the costume choice.
Spookily, Harry donned the costume on Friday 26 October, which is also the date that Elton's performance took place back in 1975.
Usually she seems nice as pie but Little Mix's Perrie Edwards showed off a darker side by dressing up as Ursula from Disney's The Little Mermaid.
Let's hope that unlike Ariel, none of her band mates were made to give up their voices.
Keeping Up with the Kardashians star and model Kendall Jenner went to her Halloween party dressed as Fembot from the 1999 film Austin Powers.
She was just four when the movie was released.
He's a high-flyer in Hollywood so it kind of made sense for George Clooney to dress as a pilot.
But it may have led to an awkward moment when he bumped into Diddy, who wore a very similar outfit.
Batman watch out: Halsey is about.
The 24-year-old singer dressed and performed as supervillain Poison Ivy for her Gotham-themed party.
The cute daddy-daughter moment of the weekend goes to John Legend and two-year-old Luna.
Here they are with John as Prince Charming.
And you may have noticed that the queen of Halloween costumes, Heidi Klum, is missing.
The former model hasn't posted this year's outfit yet but last month teased she was getting ready for another special outfit.
If you didn't know, Heidi can always be counted on to commit to a costume - like when she went as Jessica Rabbit a few years back.
Or as a very convincing old woman, fooling probably everyone.
In fact if you're lacking inspiration ahead of the 31st, Heidi's Instagram probably isn't a bad place to look.