How Cher Lloyd 'fought and hustled' to release new music
By Daniel Rosney
Newsbeat reporter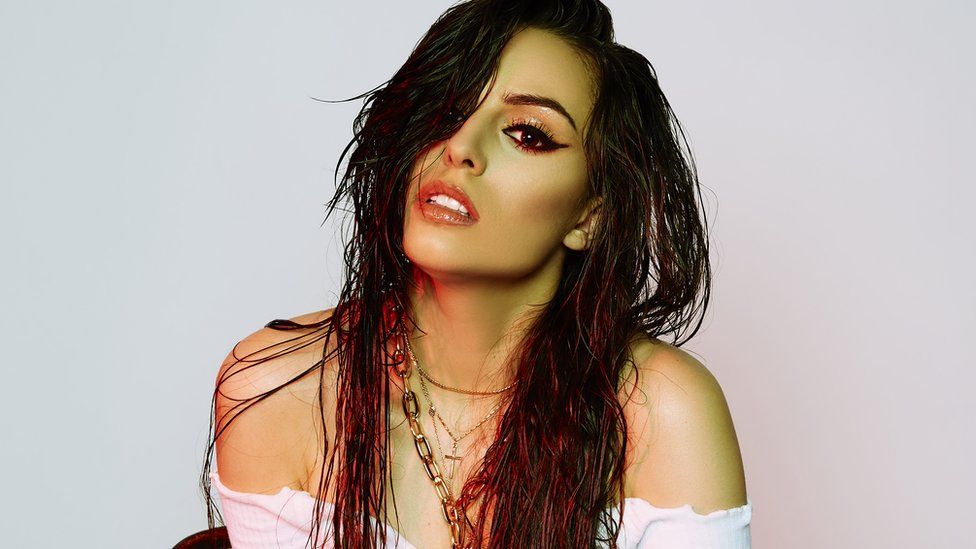 Former X Factor star Cher Lloyd admits "it was tough" not being able to release new music.
"I was out there on my own fighting and hustling to get here," she explains as she prepares to release her first album in four years.
The 25-year-old personally contacted producers and writers to work with on it while she was unsigned to any record label.
She then secured a deal with one of the biggest labels after completing the majority of the album independently.
"I have that fire back, I lost it before and the spark was gone," she tells Radio 1 Newsbeat when talking about her new single None Of My Business.
It's been eight years since she came fourth on the seventh series of X Factor, and says she had to "start from scratch and do this in a totally different way to how other artists do it".
She's had a lot more involvement in the recording process than any of her previous work and hopes it will remind people why they liked her style.
"If you can imagine that feeling you got from watching my first audition that's what people are going to experience again... swag," she says.
Simon Cowell benchmarked Cher's X Factor audition as one of the most "original and different" he'd seen, which might have something to do with the 62 million views it's had on YouTube.
The show helped Cher build a huge fanbase on both sides of the Atlantic but she says cracking America was "brutal".
"I worked really hard over there and don't think it's down to just pure luck to have the success I did have," she explains.
"I come from a TV show and there's going to be a shed load of pressure and it's scary."
Releasing new music, Cher says she has similar emotions to when she released Swagger Jagger (which she describes as "an experiment").
Now a working mum, giving birth to a daughter five months ago, she says her body felt "it was the right time" to get back to work.
"I'm nervous about it but on the other hand I wholeheartedly believe in my music," she says.
"I've got this army of fans behind me that I'm so grateful for and feel like I just can't wait to give them everything I've created."