Freya Ridings: The success of Lost Without You wasn't overnight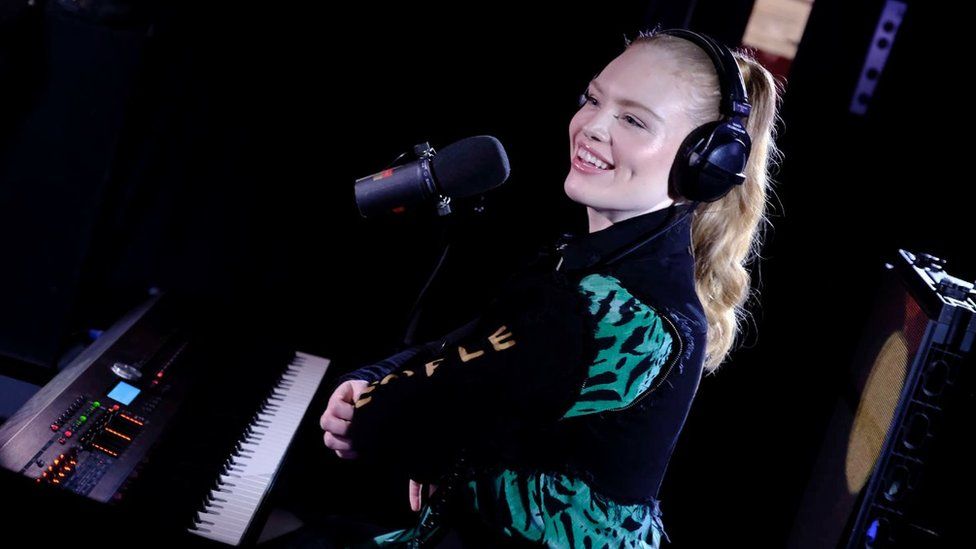 To outsiders, Freya Ridings' last six months may seem like they came out of the blue.
Her track Lost Without You featured on Love Island and then climbed to number nine in the official UK chart.
It is the highest charting song without major label support since Stormzy's Blinded By Your Grace in November 2017.
The 24-year-old has been telling Newsbeat how the success "wasn't an overnight thing".
"Writing and playing since I was 11 means there were sacrifices," she explains.
"I'm really dyslexic and couldn't read music.
"My teachers gave up on me because of it so I had to write my own songs because nobody would teach me anyone else's."
Having attended The Brit School and had backing by her local BBC Music Introducing show in London, Freya started working with independent label Good Soldier a few years ago.
"It's like a little family and we've worked so hard. It's finally working and I can't believe it.
"Being signed to a major label was never an option because I knew having the time to find out who you are without pressure from other people is so important.
"The thing with Lost Without You is that for a long time I didn't feel like I could share it with people. When it came to releasing it, it was a cliff-diving moment."
It was more than worth the risk.
The song was chosen as record of the week on Scott Mills' Radio 1 show, then added to the station's playlist and was also supported by Radio 2.
"The last six months have been so different to the first six months of this year.
"I was so excited to support people on tour, then the headline shows started selling out.
"Even hearing a song I wrote on my own in my living room is so strange. I feel really proud to be part of team that's done that."
She's currently on a UK tour before heading to the rest of Europe and the US.
Despite the success of Lost Without You, Freya says she's not putting too much pressure on herself to do it again.
"After a show when people come up to me they seem to have different favourites.
"If it was always the same one I'd be a bit worried."