Rio Ferdinand and Kate Wright get engaged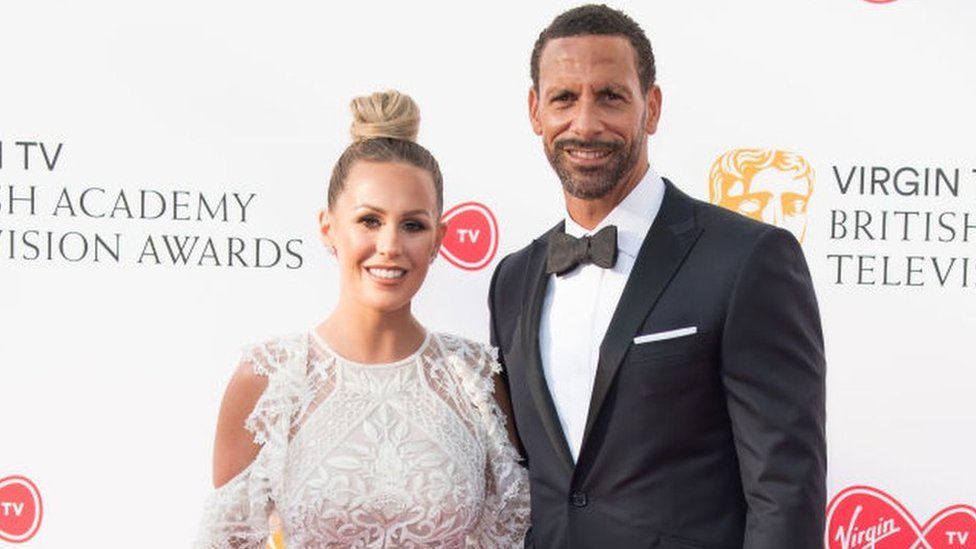 Ex-footballer Rio Ferdinand and former TOWIE star Kate Wright have got engaged.
The couple, who have been dating for nearly two years, uploaded a photo on Instagram to announce the happy news.
"The perfect end to our holiday... how could the answer not be yes," Kate, 27, wrote alongside a snap showing her being hugged by Rio and his three children.
In August, Kate spoke about her life with Rio, 39, saying when they met they "just clicked".
"If someone had told me a few years back that I was going to be the stepmum of three children, I would have just laughed.
She said she knew Rio was a widower with three children but at first she "didn't give it much thought".
"I fell in love with Rio, then I met the kids and fell in love with them," she added.
"I realised 'Wow, my life is going to change'. I couldn't be part of his life and not part of theirs.
"I knew it would be a challenge, but if you love someone you go with it and deal with the difficult stuff."
"My relationship with Kate has helped in that they have got a female in the house now," he said.
"They run past me sometimes to go to her. I've had to go through a period of being very, very open, and men aren't normally like that naturally.
"So having that extra person in the house who is female, who has that softer touch, I think is vitally important for the kids."
Rebecca was 34 when she died from breast cancer in May 2015.
He said he'd not "grieved properly" and his children would not talk about their mum's death.