What are your rights on university initiation ceremonies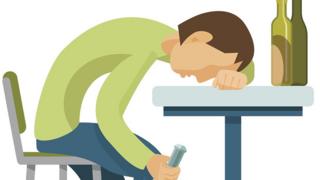 "The first I knew that something had gone wrong was on the Tuesday morning when I heard a vehicle coming up the drive."
Jeremy Farmer's life changed two years ago when his son, Ed, died during a university initiation ceremony.
A post-mortem examination found the 20-year-old had five times the legal drink-drive limit of alcohol in his blood.
He now wants any students involved in initiations in the future to be expelled.
After the inquest into Ed's death Jeremy said the family were left frustrated by "the apparent inactivity of Newcastle University and its student union to get to the heart of the problem of student initiations".
So, what are the rules?
Currently, universities don't have to abide by any set guidelines around student initiations.
Many have banned them, but don't enforce that ban.
However, Universities UK says that many institutions are doing proactive work to tackle the behaviour.
A working group is being set up including students, parents, experts and university leaders to develop policies to tackle the problems linked to student initiations and freshers' celebrations.
It said they "aim to encourage students to avoid risky behaviours such as excessive alcohol consumption and to combat bullying or sexual harassment".
The National Union of Students believes there has been a shift in the culture surrounding initiations.
"We're not saying that it doesn't exist, because it clearly does, but we know that students are spending less on alcohol and that's a clear indicator for us that their focus is changing," says Rosie Hunnam, a Student Opportunities Consultant with the NUS.
"I do believe that this culture around pressuring people to drink has changed, but it doesn't mean that it isn't still there - particularly in some of these older clubs," she goes on.
How can the rules be enforced?
In truth, it's tough. Often these initiations are steeped in tradition and seen as a harmless rite of passage.
But, at the inquest into Ed Farmer's death it was acknowledged that although initiation events weren't tolerated at Newcastle University it was "practically an impossible task" to eradicate them.
At one bar, the group who were with Ed had ordered about 100 triple vodkas.
Some first-years had their heads shaved, drank vodka from a pig's head and bobbed for apples in a mixture of urine and alcohol.
Jeremy Farmer has told the BBC institutions need to enforce bans on unsafe initiation ceremonies.
"Ed's is not the first utterly needless and wasteful death to come about through this potentially fatal practice," he said.
At the time, he said they had made the "most difficult decision" to agree to the release of CCTV footage showing Ed on the ground at a Metro station.
He hoped it would "bring home to students and universities the real dangers associated with the practice of initiations".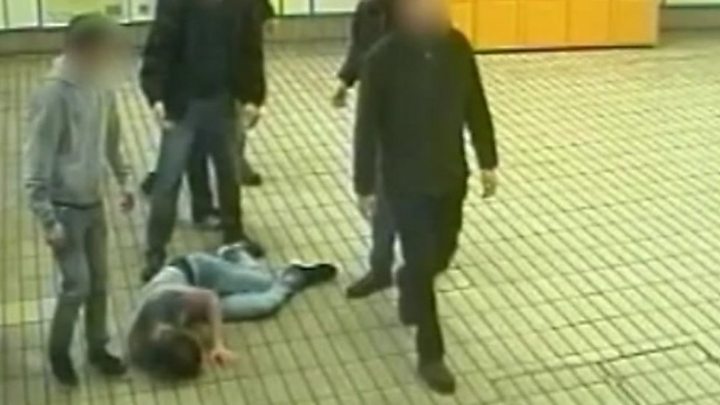 Coroner Karen Dilks said there was a lack of awareness of the "inherent risks" of binge drinking and that Ed had died as a "direct effect" of consuming so much alcohol in a short period of time.
She said first-year students should be formally trained about the potentially fatal risks of alcohol.
Newcastle University said it would be "reflecting carefully on all that we have learned at the inquest".
Who can you complain to?
If you feel under pressure to take part in an initiation ceremony or coerced into freshers' hazing - you can complain.
Universities UK advises going to your university authority - every uni will have a Complaints Officer, Complaint Adjudicator or Complaint Committee.
The behaviour which is pressuring you would fall under bullying, which is forbidden within universities.
At that point, the perpetrator/s would be subject to disciplinary action.
The National Union of Students is clear that there should never be any pressure to do things that you don't want to do.
"If you ever feel uncomfortable either before, during or after don't go, try and leave or raise it with someone," says Rosie Hunnam from the NUS.
"If it's a student union organised event then raise it with them, or with your personal tutor or the support or advice service within the student's union."
Rosie also advises speaking to someone else you trust at the event and getting their take on it all.
"I would hope that if you turned around and said, 'No, this isn't something I want to do' then the leaders of that group would accept it," she says.
"And, hopefully, question why they were doing it too."
Follow Newsbeat on Instagram, Facebook and Twitter.
Listen to Newsbeat live at 12:45 and 17:45 every weekday on BBC Radio 1 and 1Xtra - if you miss us you can listen back here.