EA games: Loot boxes aren't gambling, they're just like a Kinder Egg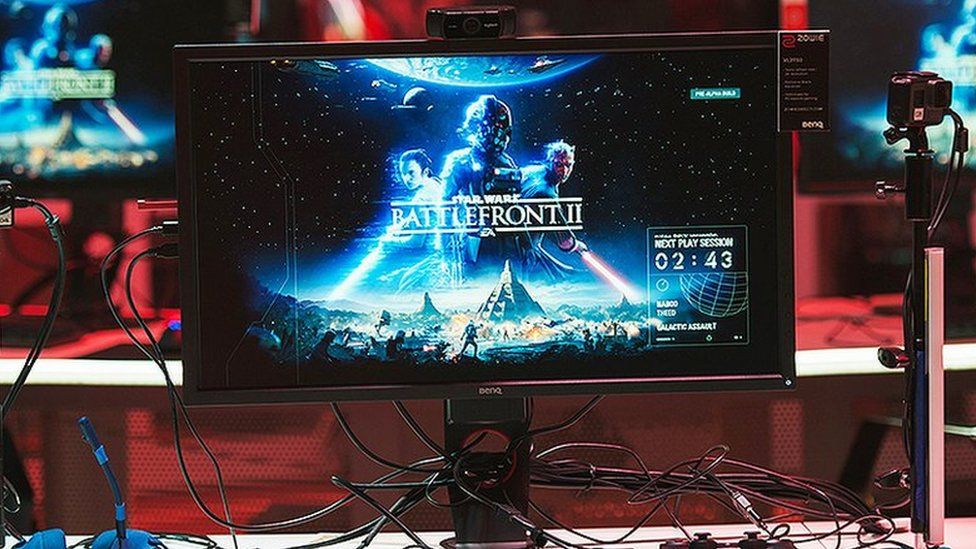 A vice president of EA games has defended the company's use of loot boxes, saying they're just the same as Kinder Eggs.
Kerry Hopkins was speaking in front of UK MPs this week about video game addiction.
But Kerry told MPs that EA believed the boxes are "quite ethical and fun."
If you're not a gamer, loot boxes are virtual crates that contain goodies like weapons, costumes and other perks.
Kerry Hopkins compared paying for loot boxes to buying things like Kinder Eggs, Hatchimals or LOL Surprise.
"We do think the way that we have implemented these kinds of mechanics - and Fifa of course is our big one, our Fifa Ultimate Team and our packs - is actually quite ethical and quite fun, quite enjoyable to people," Kerry said.
'Loot boxes are much more than throwaway toys'
But Ryan Brown, a games journalist and PR believes people who play games with loot boxes would disagree with EA.
"When you speak to any gamer, even gamers who do buy those games and do buy into those loot boxes, none of them are happy with it," he tells Radio 1 Newsbeat.
"They don't deem it as being fun, they wish it wasn't there."
And he says people open a loot box hoping for something of value to them, unlike the toys Kerry compares them to.
"You open a Kinder Egg and you expect a toy - and you get a toy. With a loot box, you're hoping for something special.
"It is a lot more than just a throwaway toy. It's something people aspire to have."
The BBC is not responsible for the content of external sites. YouTube content may contain adverts.
Skip youtube video by EA SPORTS FIFA
Allow YouTube content?
This article contains content provided by Google YouTube. We ask for your permission before anything is loaded, as they may be using cookies and other technologies. You may want to read Google's cookie policy, external and privacy policy, external before accepting. To view this content choose 'accept and continue'.
The BBC is not responsible for the content of external sites. YouTube content may contain adverts.
End of youtube video by EA SPORTS FIFA
Ryan says loot boxes are the most debated topic in the gaming community, describing the conversation about their place in games as "toxic".
And he says EA, and its games like FIFA and the Star Wars Battlefront franchise are among the worst offenders.
What happened to Battlefront II?
"They pretty much locked entire characters behind loot boxes, very popular characters and ones they used in their marketing," Ryan says.
In the UK, loot boxes are not considered gambling if items found in them can also be unlocked by players through playing the game.
"We do agree with the UK gambling commission, the Australian gambling commission, and many other gambling commissions that they aren't gambling, and we also disagree that there's evidence that shows it leads to gambling," added Kerry during questions from MPs.
"Instead we think it's like many other products that people enjoy in a healthy way, and like the element of surprise."
New rules introduced this year to Google's Play Store say games with loot boxes bought through its site must show the odds of finding each item - which has been in law for all gaming platforms in China since 2017.
'Games can make money without loot boxes'
Ryan believes this should be part of the law in the UK too.
"Sometimes the odds will be something like 0.001% and it's important people realise how attainable each item is," he says.
"I don't think there's any need for them in the industry, there are tonnes of other, more well-received monetisation methods.
"Video games are capable of making enough money without loot boxes. I don't see them as justifiable in any way."
Other figures from the games industry who spoke in front of MPs included the makers of Fortnite.