Spotify, Apple Music, Deezer and YouTube found recently hosting racist music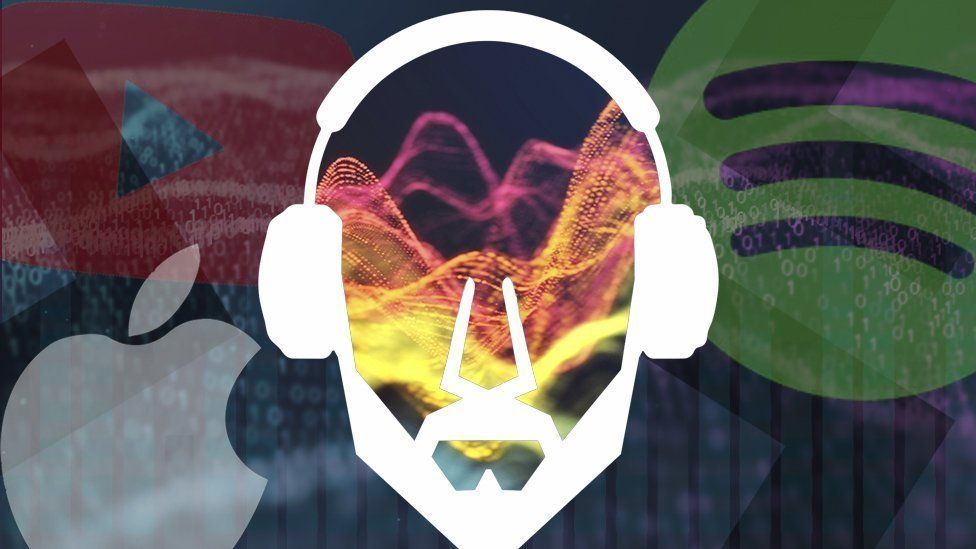 An excerpt of a Hitler speech, calls for "Aryans" to make a brand new start and references to white power have all been found in songs on major music streaming services.
Spotify, Apple Music, YouTube Music and Deezer have now removed racist, anti-Semitic and homophobic content from their services, following a BBC investigation.
Many of the examples we found on the platforms were linked to white supremacy.
Spotify said the content flagged by the BBC clearly violated that policy. YouTube said there was no place for hate on its platform while Apple Music has now hidden the majority of the tracks.
It's difficult to quantify the scale of the problem. However, the BBC investigation easily found at least 20 songs with disturbing content:
Songs glorifying 'Aryan nations' (The Nazis' racial philosophy taught that Aryans were the master race)
Bands repeatedly using anti-Semitic stereotypes and language, even celebrating the Holocaust
Publicly curated playlists on Spotify under the title NSBM (National Socialist Black Metal), a genre linked to Nazism
More than 30 groups associated with organisations classified as hate groups by civil rights groups
Searching out the music required no specialist skills or effort.
In some cases, racist titles of albums and songs had been changed to remove words such as 'Aryan' and 'white' but the lyrics remained the same.
Most examples were found on Spotify and in one case, a song on its platform contained these lyrics:
So wake from your bed, and raise your head
Aryan child, listen to what is said
So rise your hand and learn to love your land
For the white revolution needs your uncorrupted hand.
The BBC has decided not to name the bands or the songs in an effort not to assist people searching for hateful content.
Eric Ward, a civil rights strategist at the Western States Center, said people "trust streaming services" and didn't use them "to be presented with hate music and hate lyrics".
"The onus is on streaming platforms to do a better job at monitoring and searching for this music. They simply need to invest more.
"This is about the credibility of a company and a brand. Brands are important and white power music will damage your streaming brand."
Eric Ward says streaming has made hate music "more accessible" with "algorithms suggesting this music to those who may not actually be searching for it".
On Spotify, public playlists and "suggested artists" did make it easier for the BBC to find extreme content.
In some cases, users created playlists that collated songs and bands associated with the National Socialist Black Metal (NSBM) movement.
The metal sub-genre largely comes from Eastern Europe and Russia. Anti-Semitism and glorification of the Holocaust is common in its lyrics, according to Nick Spooner, from anti-fascist group Hope Not Hate.
He said the metal community has been waking up to the presence of the NSBM and how the scene "has been allowed to fester within the wider metal scene".
"The growth of the white power music scene in the 70s and 80s ran in parallel with a growth of fascist parties in the UK so there's a big worry that could happen again."
'We understand that things will inevitably slip through the cracks.
But with great power comes great responsibility.
And streaming services have set themselves up to be the primary source of music.'
- Eric K Ward, civil rights strategist.
Music has been an integral part of neo-Nazi and white power movements since the 1980s.
The British-based Blood and Honour movement was spearheaded by a neo-nazi called Ian Stuart Donaldson, the lead singer of a band called Skrewdriver. He died in 1993.
The group didn't start out with a racist agenda but Donaldson took them in that direction.
Many of the groups we found on streaming services idolise Skrewdriver and Donaldson in their songs.
Some of the bands - from the UK, US and Europe - have long been on the radar of civil rights and anti-hate campaign groups, and venues have been criticised in the past for allowing such groups to play gigs.
What else have the platforms said?
The streaming platforms can use a combination of technology and people to actively search for content - but also rely on customers reporting offensive material.
There are currently more than 65 million songs and over 1.5 million podcasts on Spotify.
In a statement, Spotify said it "prohibits content which expressly and principally advocates or incites hatred or violence against a group or individual based on characteristics (race, religion, gender identity, sex, ethnicity, nationality, sexual orientation, veteran status, or disability)."
It said it was "continuously developing, improving, and implementing monitoring technology that identifies content in our service that violates our policy, including but not limited to, content flagged as hate content."
Apple Music said the company had hidden the majority of the tracks highlighted by the BBC, while the rest are still under investigation.
It also highlighted that it has "strong editorial guidelines that prohibit distributors and rights owners submitting content like this".
In a statement, YouTube Music said: "We've worked hard to develop responsible guidelines to define and make clear what content is unacceptable or when artistic expression crosses the lines of safety.
"When content is flagged to us, we work quickly to remove videos that violate our policies.
"We're committed to continuing our work on this issue to ensure YouTube is not a place for those who seek to do harm."
Deezer said it doesn't condone hate or discrimination and has a process in place to deal with these issues.
Content on YouTube is less regulated than music platforms. But for videos to have adverts, it has to comply with terms and conditions.
Despite this, many of the bands and songs found on the music platforms are preceded by adverts for household brands including Cadbury's and Uber.
Users must apply to be able to 'monetise' their videos, which allows them to earn money from advertisers - the more views, the more income.
According to YouTube's rules, users can only earn money from adverts if they follow guidelines, including a ban on "hateful content".
This is defined as anything that "incites hatred against, promotes discrimination, disparages or humiliates an individual or group of people" based on a list of characteristics that includes race, ethnicity and religion.
YouTube reviewers "regularly check to see if monetising channels follow these policies".