David Attenborough won't return to Instagram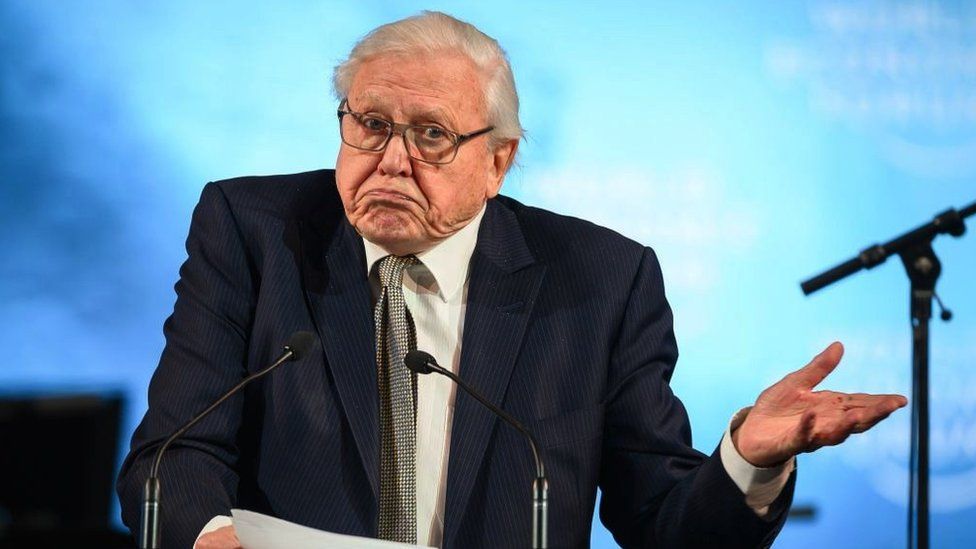 He's quested for dragons and hung with gorillas.
But it seems Sir David Attenborough has finally met a creature he can't make friends with - social media.
"I've got enough problems with the post!" he told Greg James on the breakfast show.
But as brief forays into the social world go, it was a pretty impressive one. Sir David swiftly broke records when he joined Insta last year.
"I was persuaded … to do a message about conservation," he explained to Greg. "So for a limited period of time I did contribute to Instagram, but I'm off now. And I don't intend to go back."
If any fans do want to contact the broadcasting legend, sliding into his DMs is not an option.
He revealed he's keeping his contact preferences old school. "I get about 70 letters a day!"
And will he reply if people slide into his actual letterbox? "If you enclose a self-addressed, stamped envelope - I'd be delighted!"
It wasn't just Greg James asking the questions. Year Five student Harry was also on hand via video call to quiz Sir David.
First question - what's the scariest animal you've ever encountered?
Being charged by an elephant, was the reply. "They come running at you at the speed of a motor car, ears flapping and trunk up."
"But of course, people who are experts in these things know perfectly well that elephants make dummy charges. And that was a dummy charge, just saying 'don't get any nearer'. And I didn't!"
As you'd expect there was also some advice on combatting the climate emergency. Harry wanted to know if there was anything he could do and there was some simple guidance.
"One of the best mottos," Sir David told him, "is 'don't waste things'."
"Don't waste food, don't waste electricity, don't waste gas. Don't waste paper. All those things make demands on the planet."
"And if we all lived more economically, the world would be a much better place."
And Greg was also keen to talk about the breakout stars of Sir David's new series A Perfect Planet - Vampire Finches. He found them "sweet".
That prompted a rather disbelieving reply from Sir David. "Sweet? What? Drinking blood?"
"It's a new habit," he explained, "…drinking blood. It's only recently been filmed."
Seems that some new habits, like Instagram, can be somewhat hard to stomach.