Mumford & Sons' Winston Marshall steps back after criticism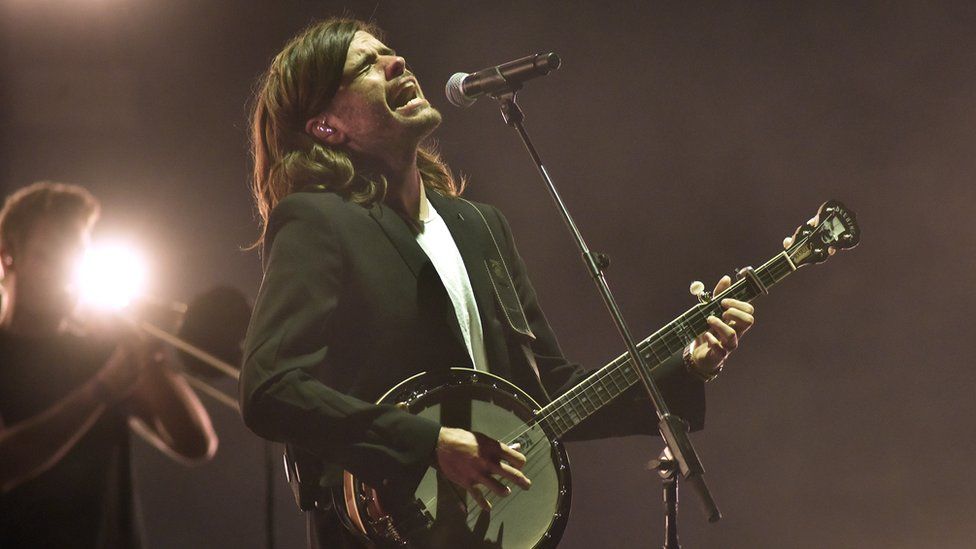 Winston Marshall says he's "taking time away" from Mumford & Sons after being criticised for endorsing a book.
The guitarist described conservative journalist Andy Ngo as a "brave man" after he released a book claiming far-left activists have "radical plans to destroy democracy".
Last week Marshall called it "important work", which he has since apologised for.
He now says he plans to take a break to "examine his blind spots".
In a statement, the musician said he could see how it could be seen as "approvals of hateful, divisive behaviour".
"Over the past few days I have come to better understand the pain caused by the book I endorsed," Winston posted on Twitter.
"I have offended not only a lot of people I don't know, but also those closest to me, including my bandmates and for that I am truly sorry,"
"As a result of my actions I am taking time away from the band to examine my blind spots.
"For now, please know that I realise how my endorsements have the potential to be viewed as approvals of hateful, divisive behaviour. I apologise, as this was not at all my intention."
The book is called Unmasked and describes far-left activists - or Antifa - as planning to "destroy democracy, America in particular".